Greece is a land of incredible natural beauty, fascinating history, and colorful folklore. Greece arguably has something for everyone. From quaint coastal towns to alpine mountain villages, this is a selection of ten must-visit, off-the-beaten-path destinations. This is your way to discover a different side of this remarkable country.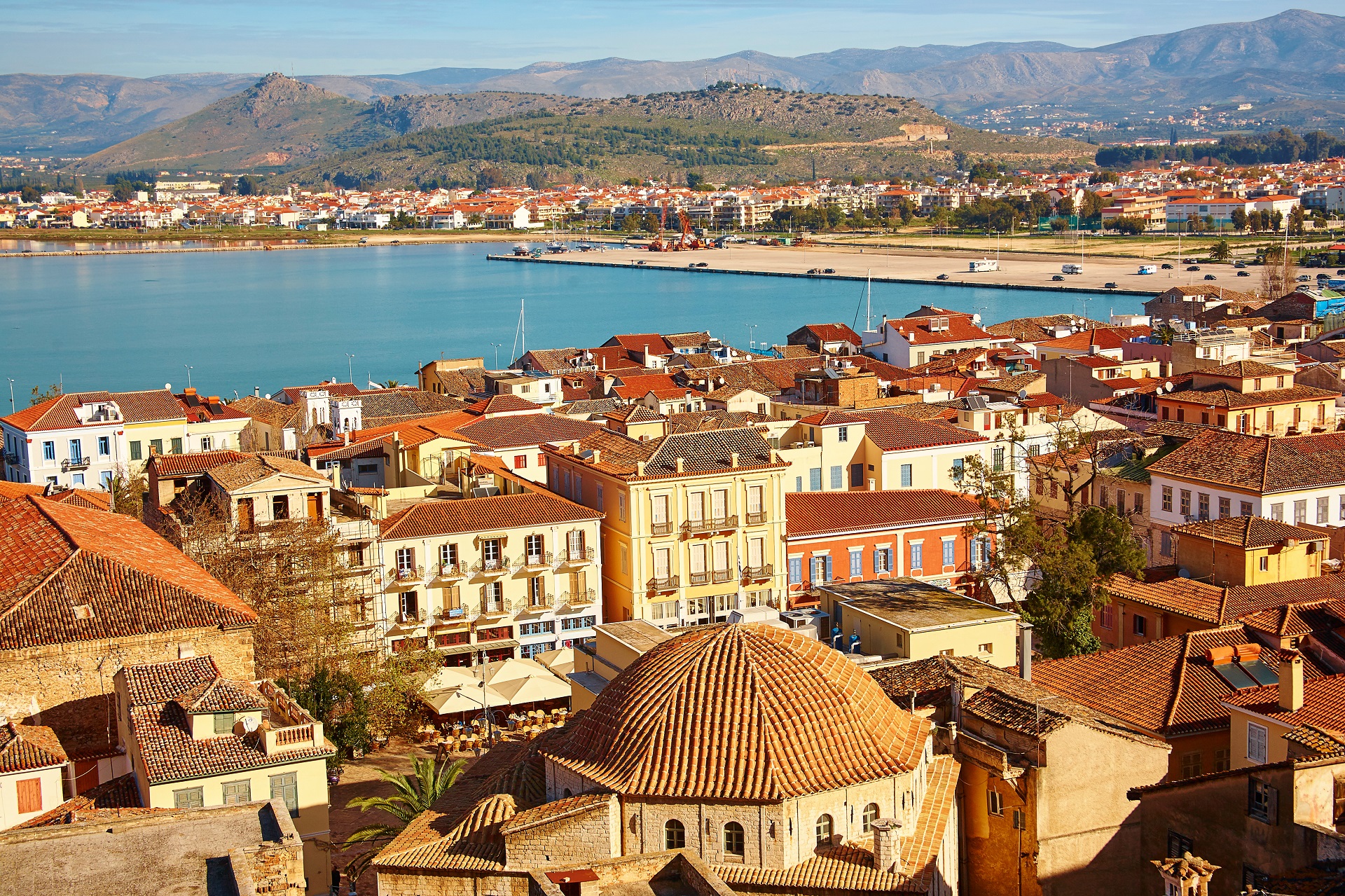 Few cities reflect Greece's rich and diverse history as well as Nafplio, one of the country's most elegant and romantic destinations.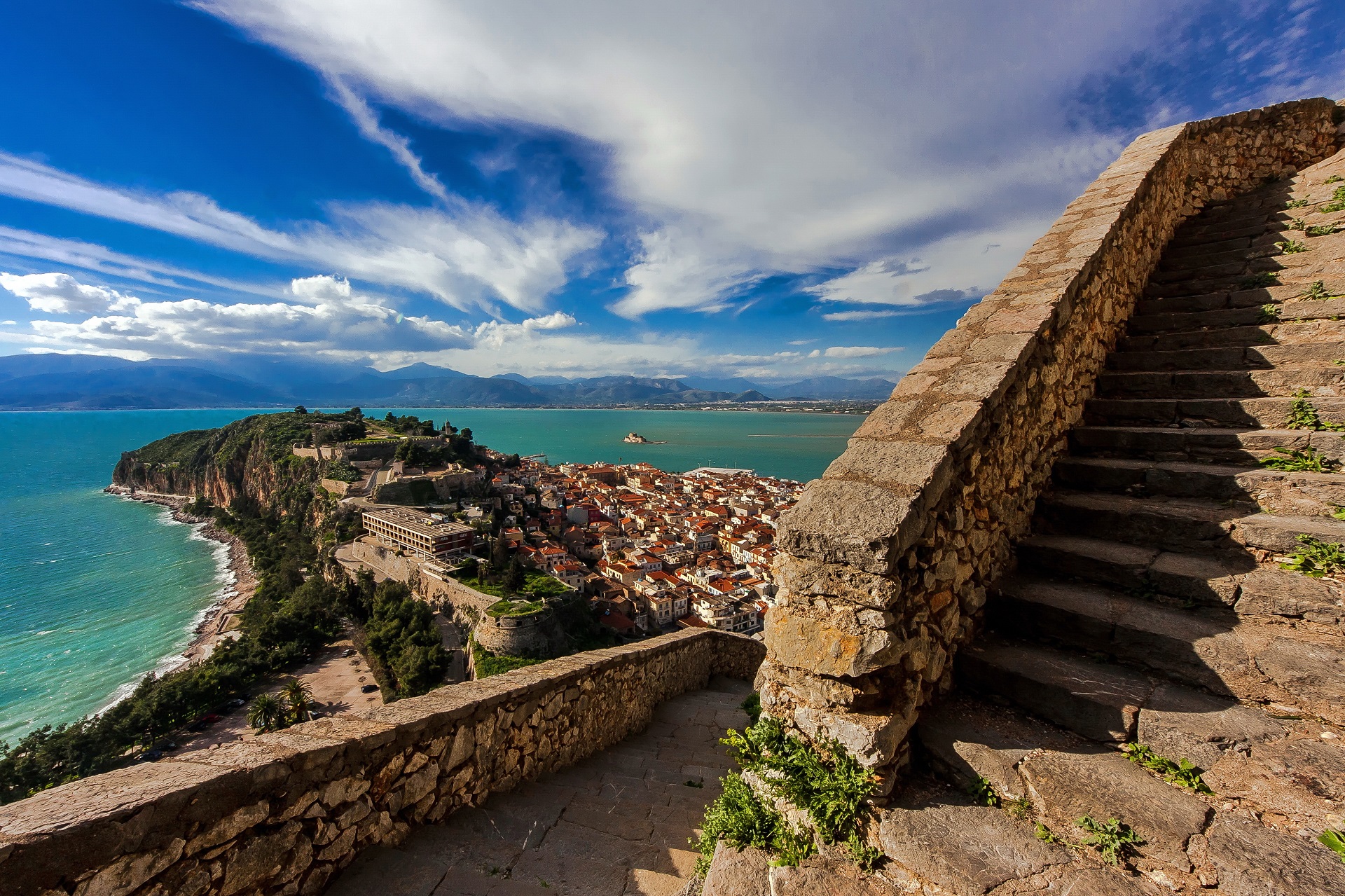 Nafplio is located in the historic Argolis region on the Peloponnese peninsula. It's deep cultural roots from both Ancient Greece and the Venetian period of the 15th and 17th centuries.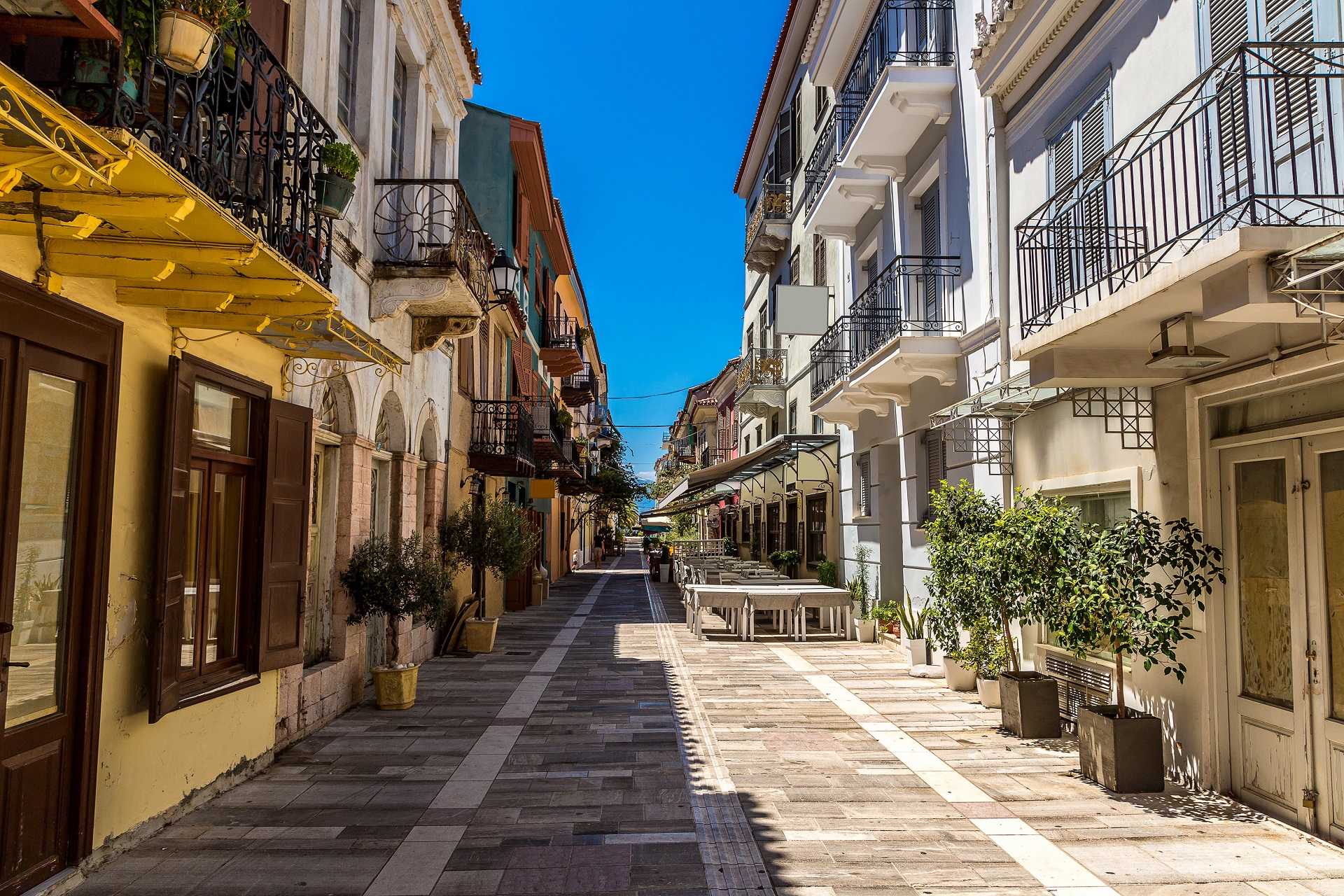 It flourished as modern Greece's first capital in the early 1800s. The city boasts gorgeous neoclassical mansions, beautiful Venetian architecture, and picturesque alleys.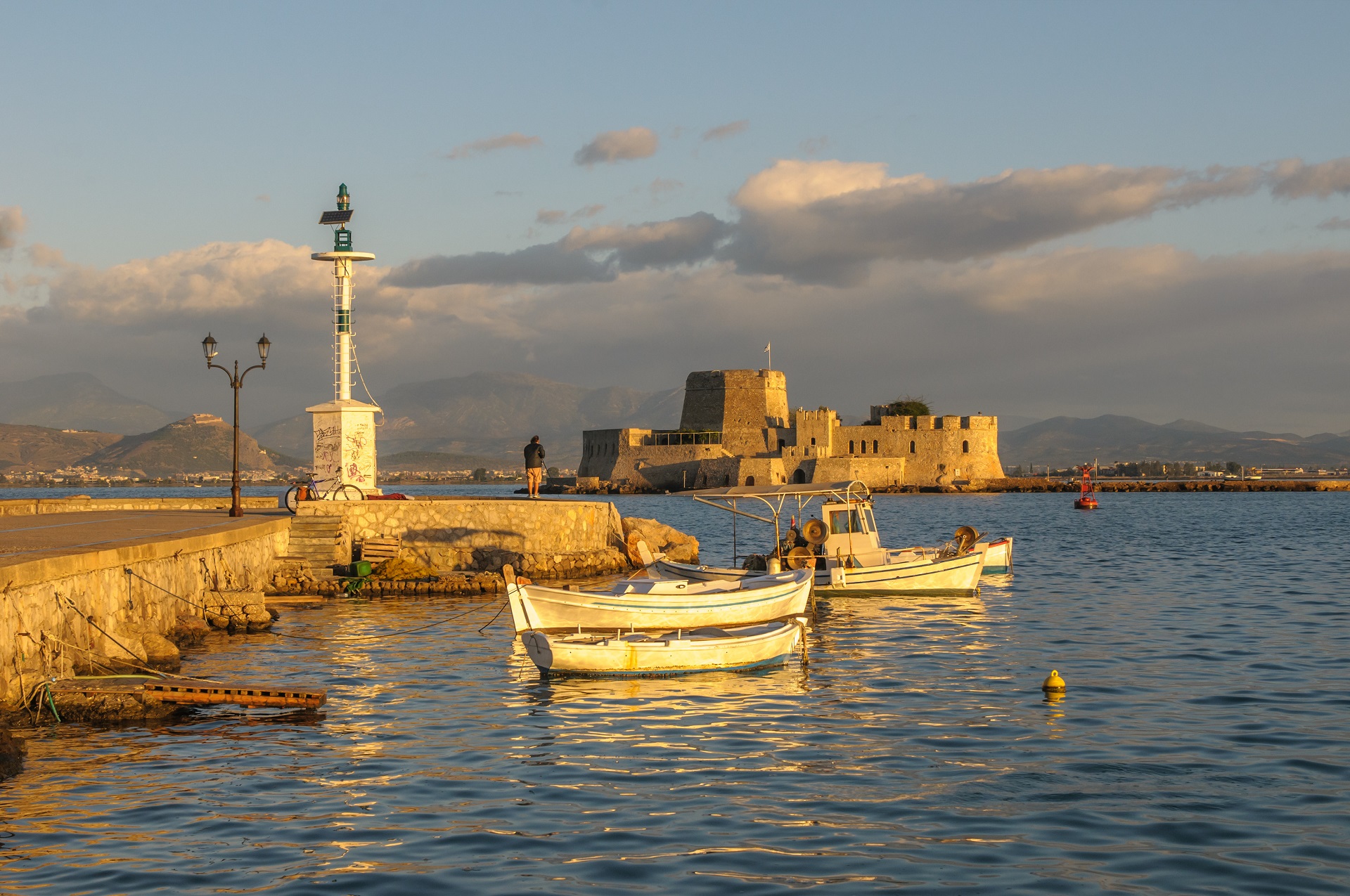 Two Venetian castles, Palamidi, and Acronafplia, built on two successive hills compose its landscape. A landmark that you should not miss is the small fortress of Bourtzi just in the middle of the Argolic Gulf, a short ferry ride from the city. The tour offers unique views of Nafplio and an ideal setting for romantic getaways.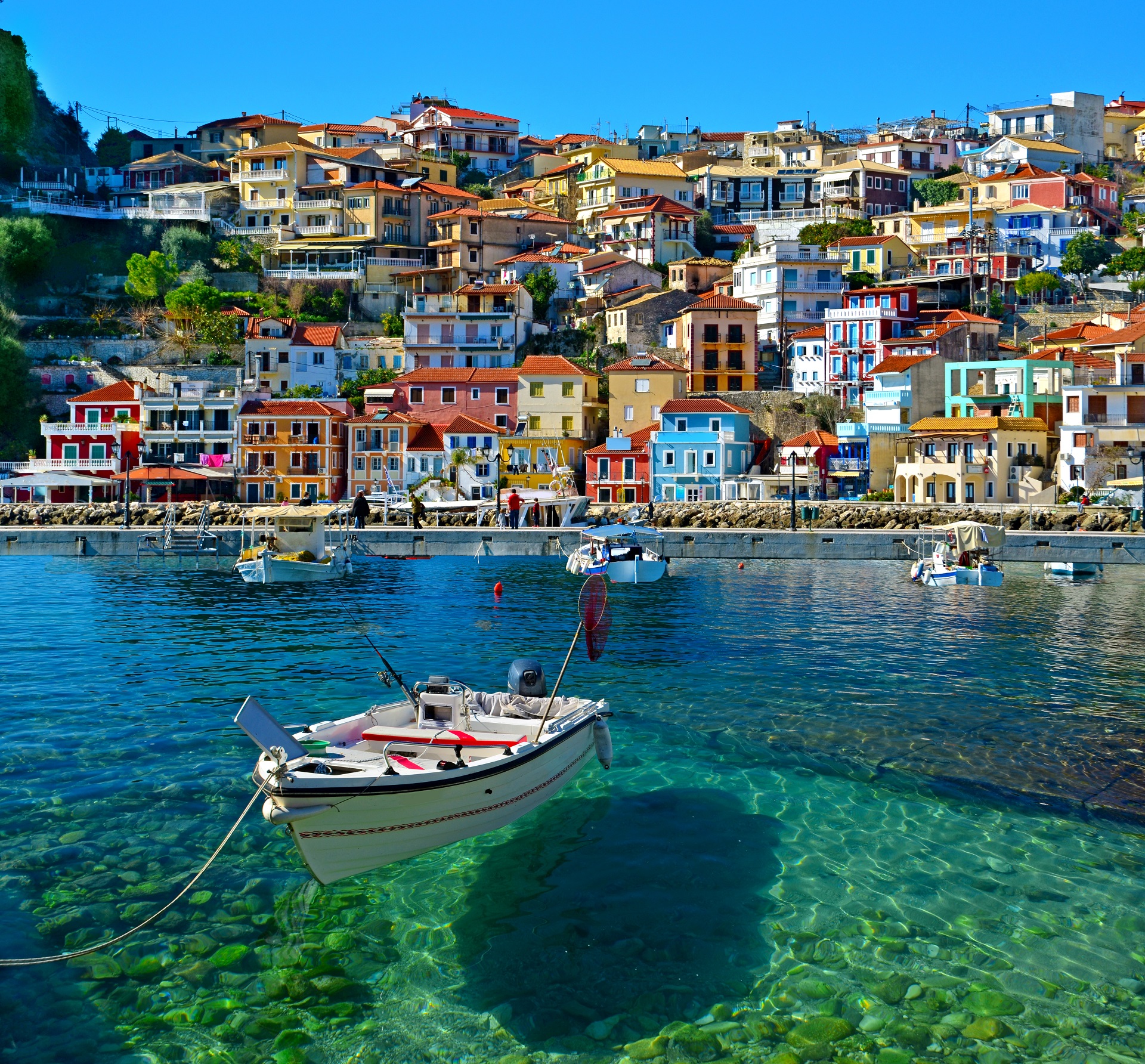 The quaint town of Parga is the most popular summer destination in Epirus, in western Greece.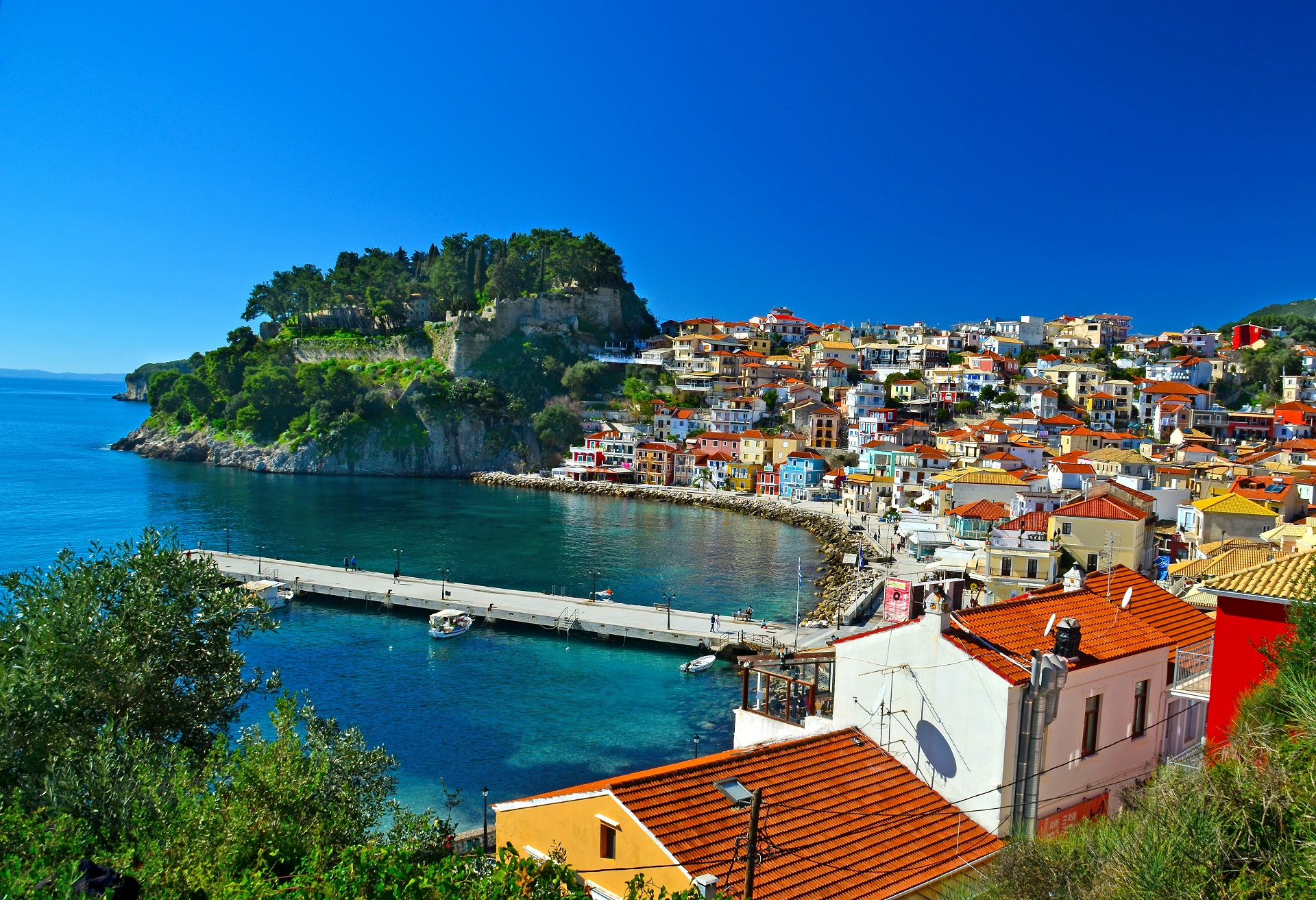 This picturesque town is built amphitheatrically on the slopes of Pezovolos hill. The magnificent scenery is completed by the lavish greenery and beautiful blue sea that surround the city. Parga has a laid-back island feel to it. Amongst its highlights, visitors can either enjoy its charming and colorful waterfront houses and stone-paved squares or visit the ruins of an old Venetian castle atop the hill.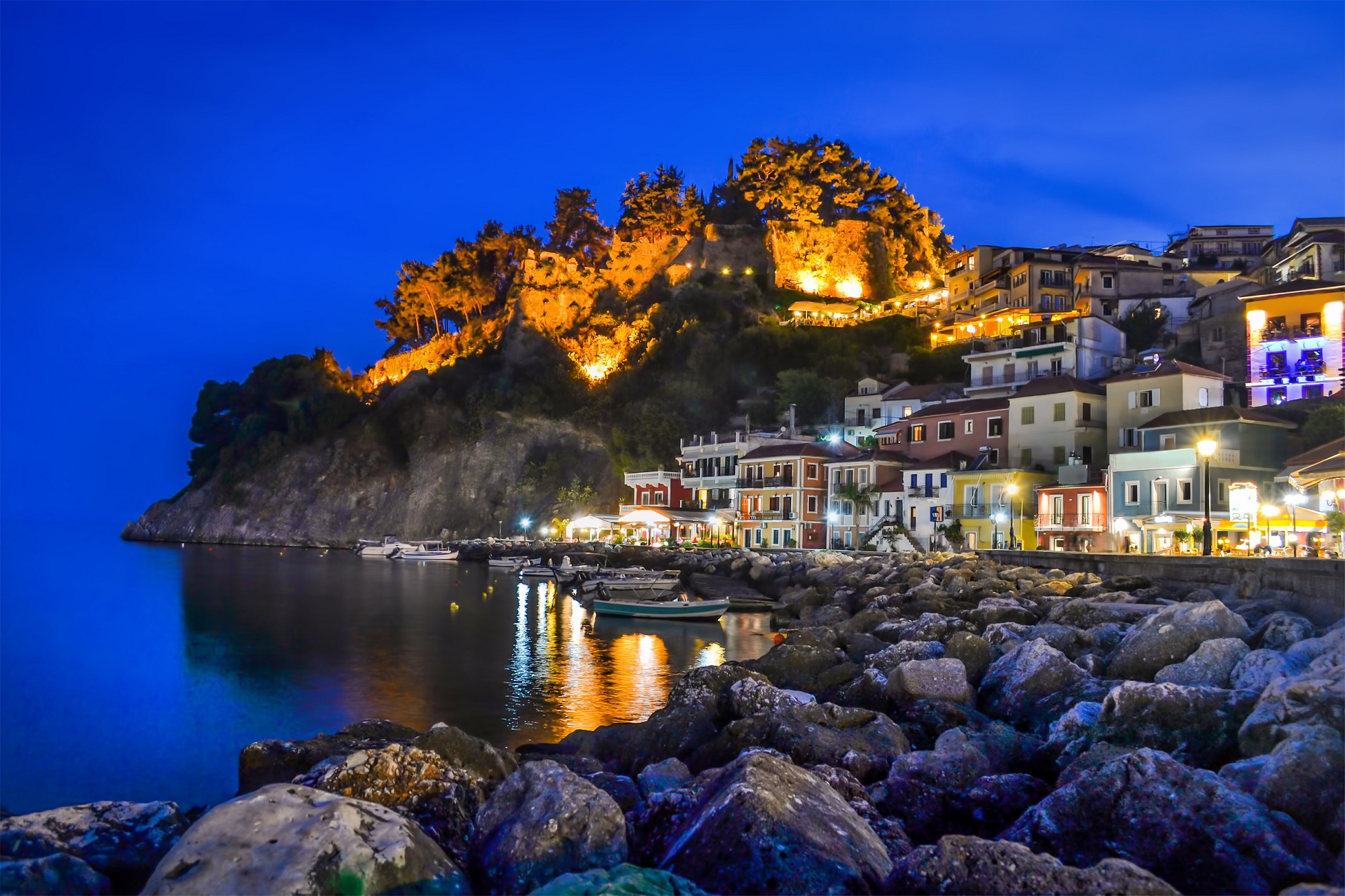 Nearby Valtos and Lichnos beaches, connected to the port of Parga by boat, are amongst Greece's most beautiful.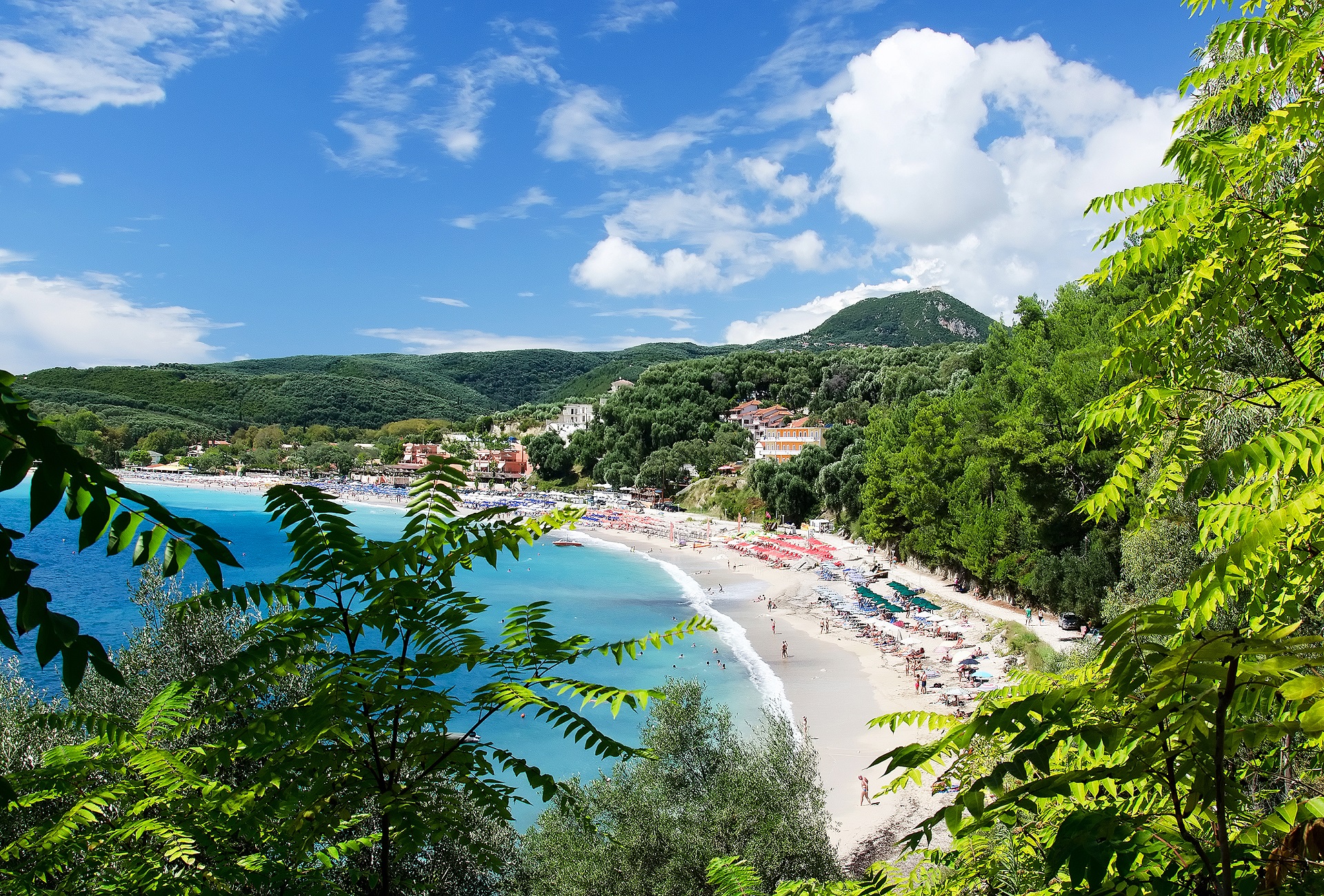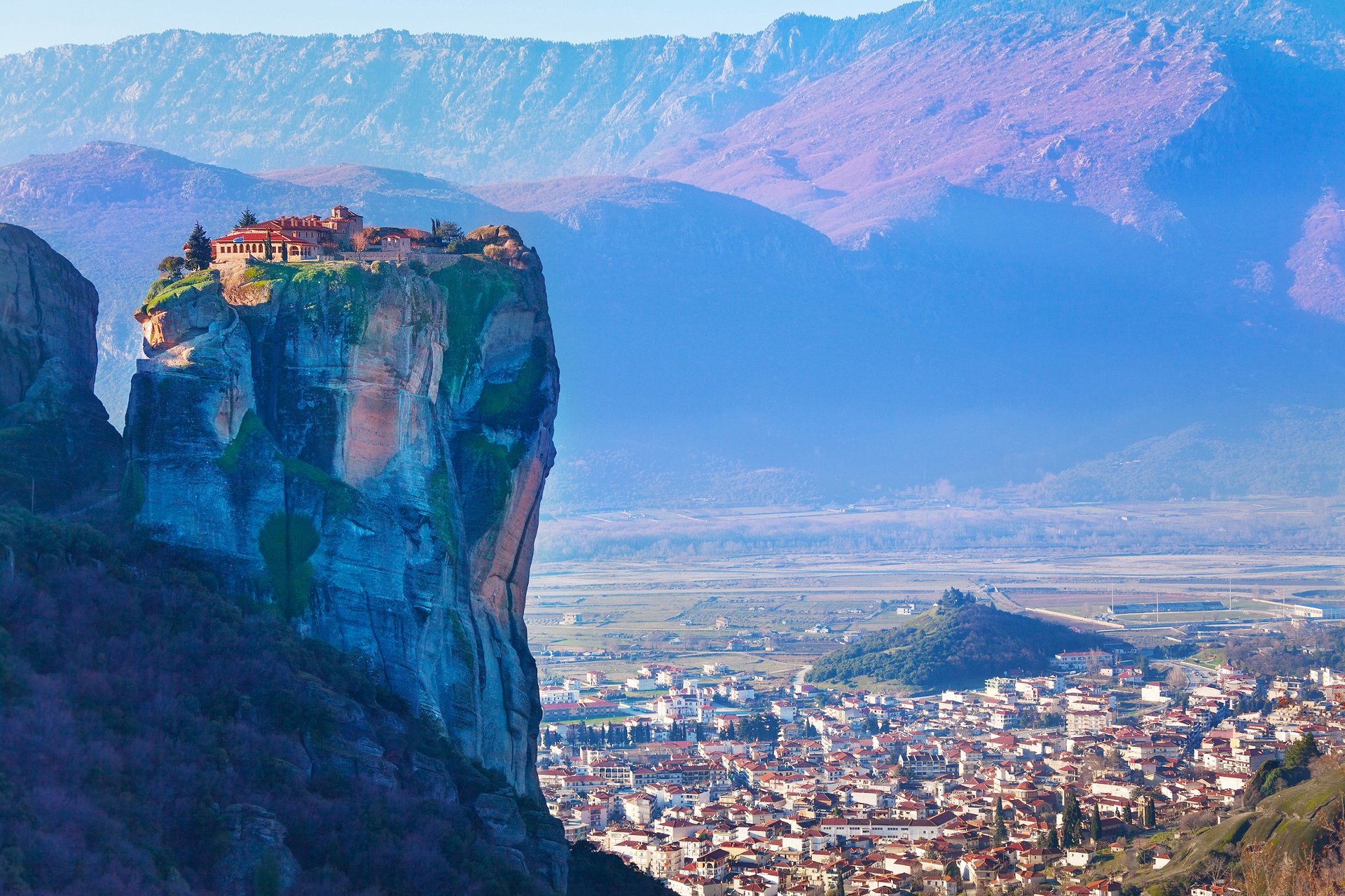 Kalambaka, a 12,000 people small town, is located in central Greece and built on the foot of the most spectacular Meteora pinnacles. Meteora is a complex of abrupt rock formations that host one of Greece's most significant and most important group of monasteries. It is also a UNESCO World Heritage site.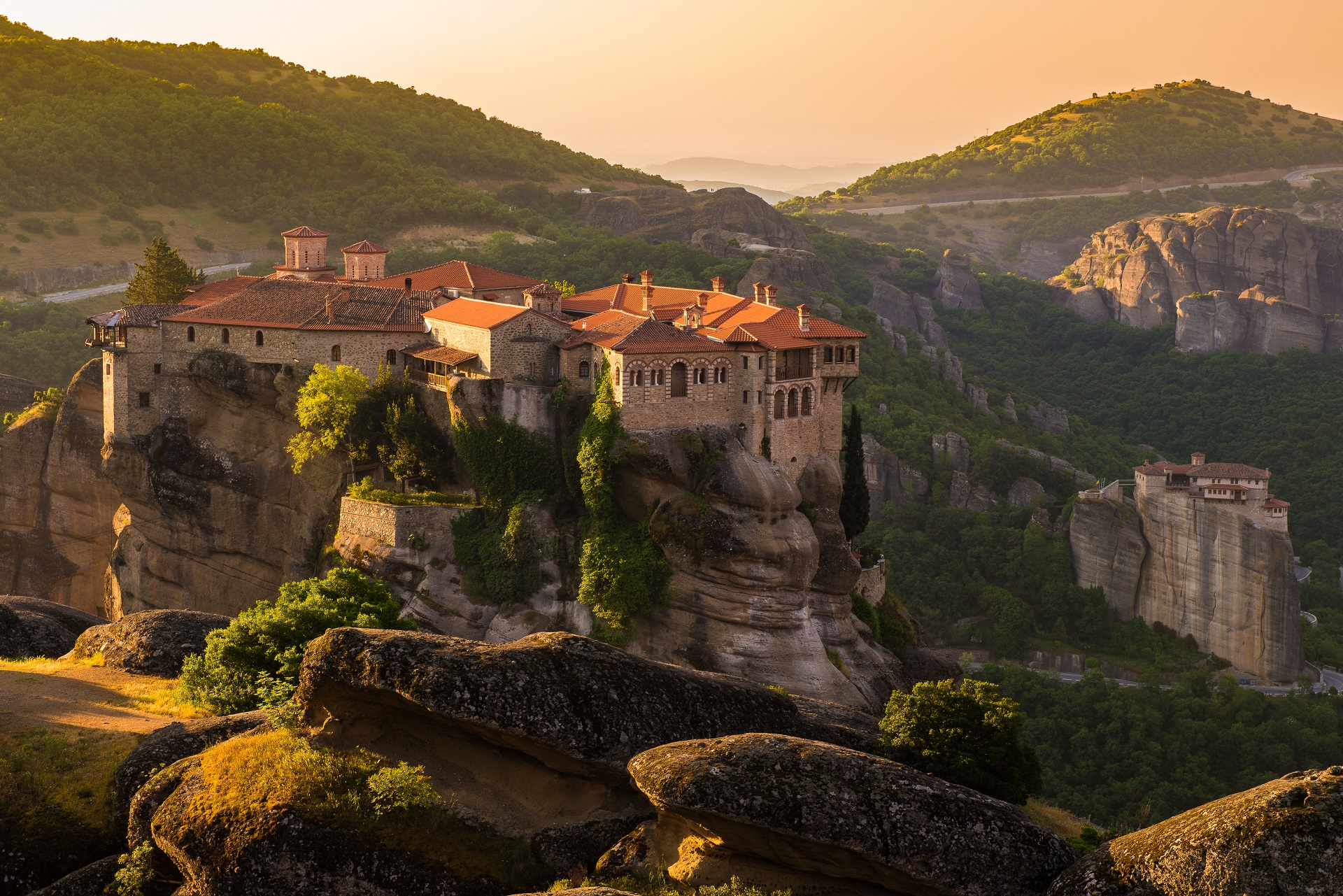 Kalambaka has a rich history dating back to ancient Greece and especially the Byzantine era. With plenty of beautiful Orthodox churches and chapels.
You can stroll down the narrow cobblestone streets of the town's picturesque old quarter, Sopotos, much of which is built under the shadow of the rocks, and enjoy beautiful Macedonian traditional architecture.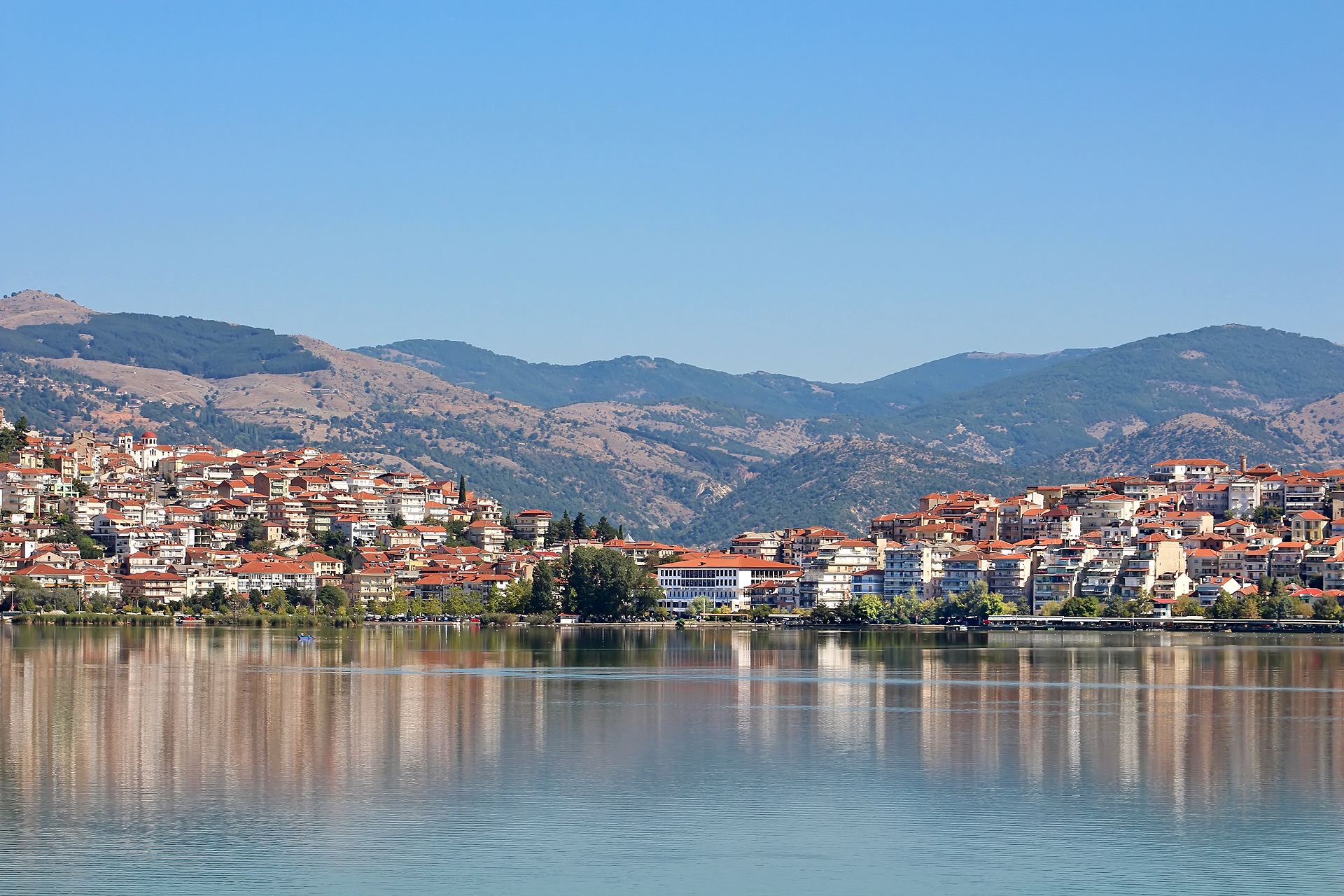 Northern Greece's hidden gem, the photogenic city of Kastoria, is built on a narrow strip of land amidst the still waters of beautiful Lake Orestiada. It gives you the impression of a floating island.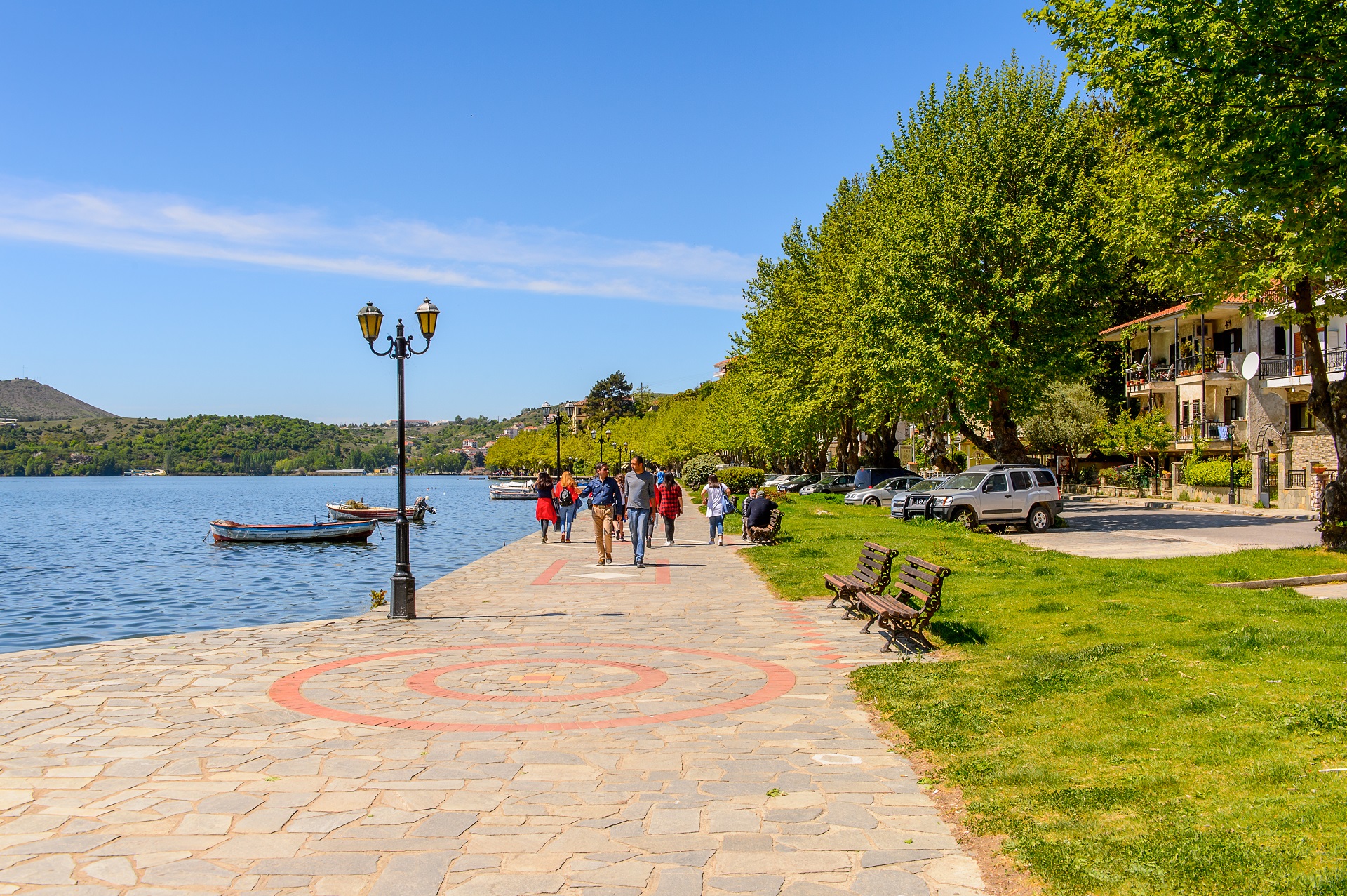 The town's most important period was the 19th century. It was the period when it flourished as a fur trade and manufacturing center. Many of its traders' luxurious mansions and traditional houses can be admired in the old quarters of Doltso and Apozari. In the same area, you will also find 72 beautiful churches that are a testament to Kastoria's rich Byzantine past.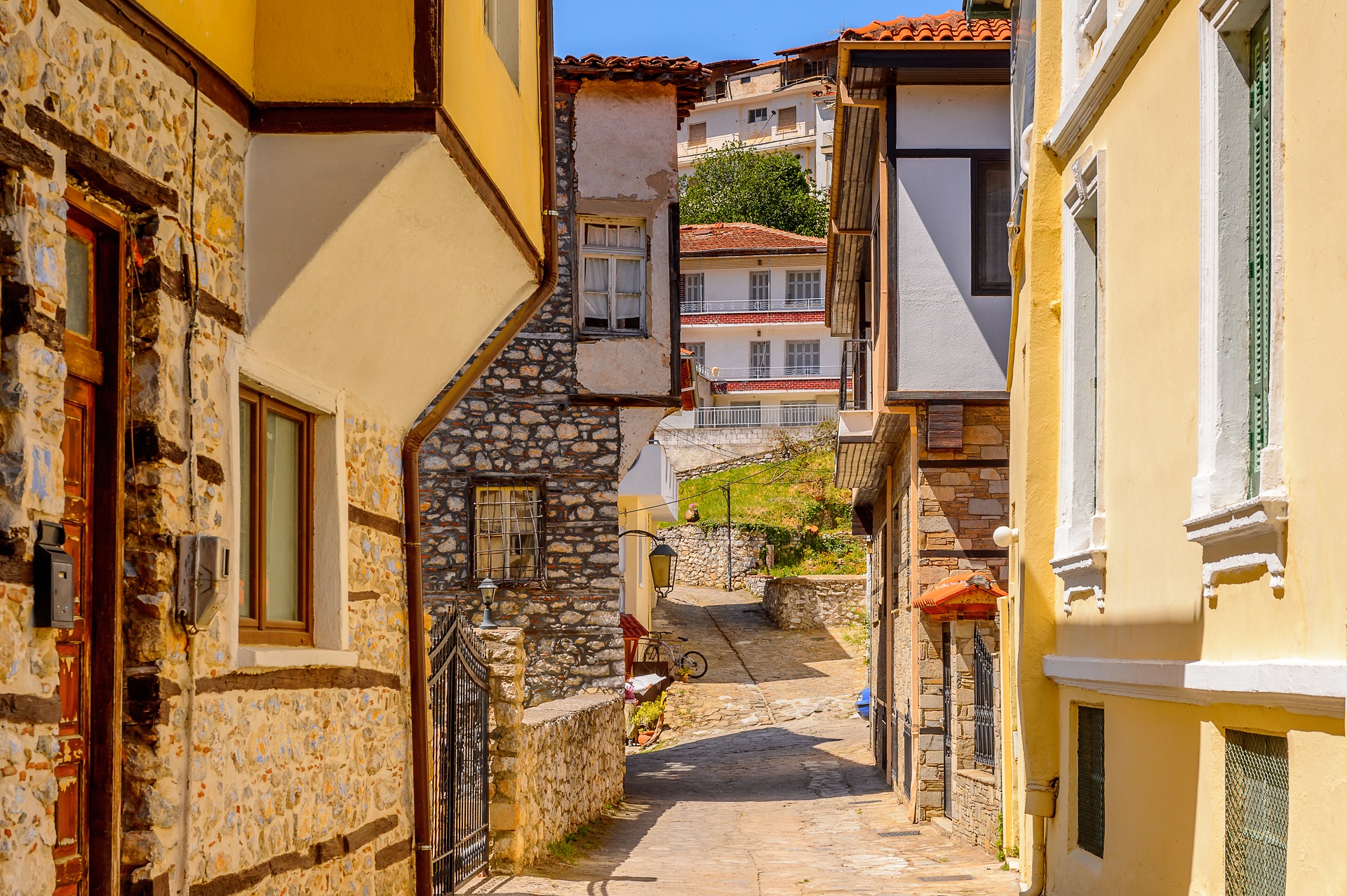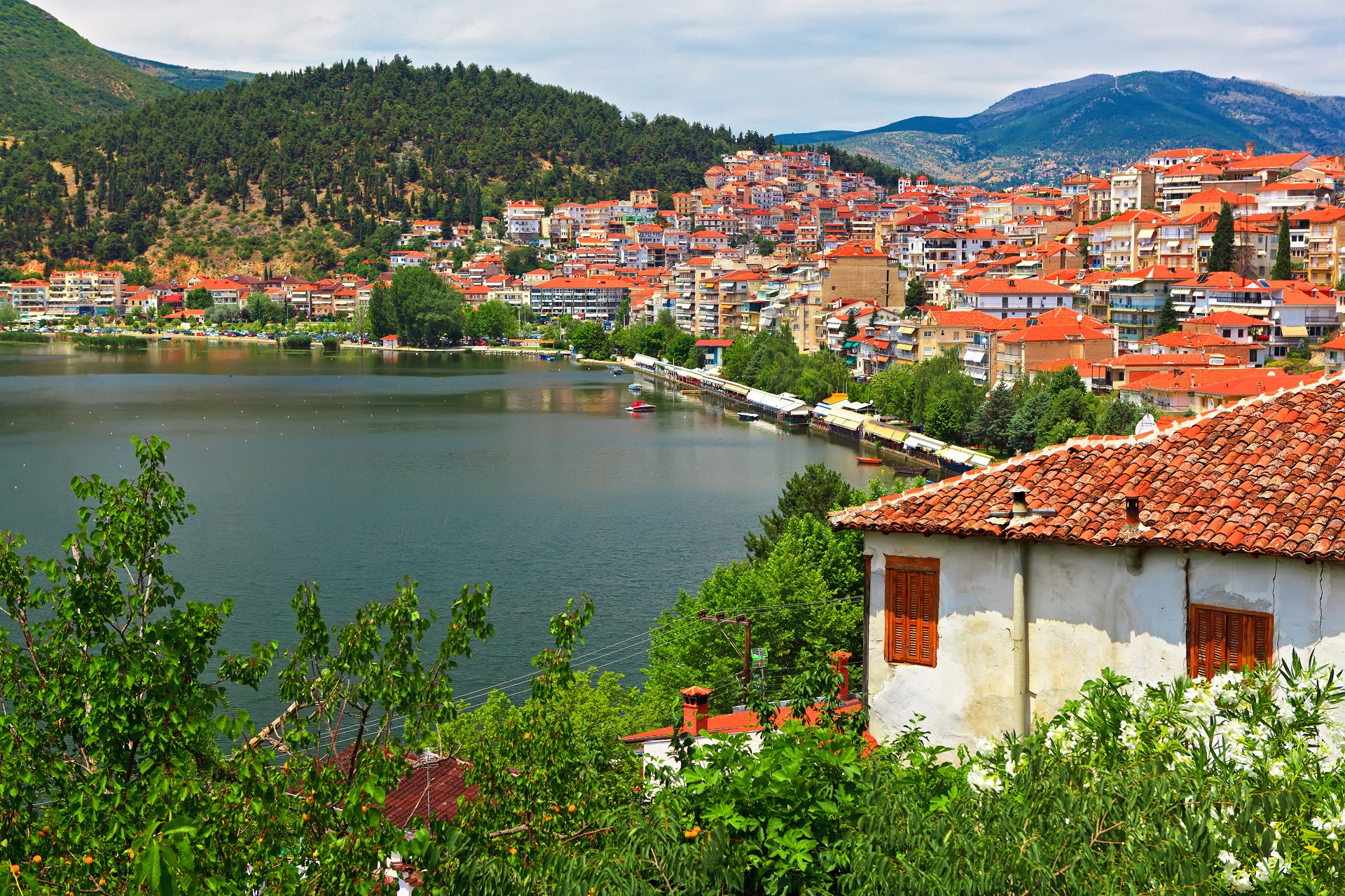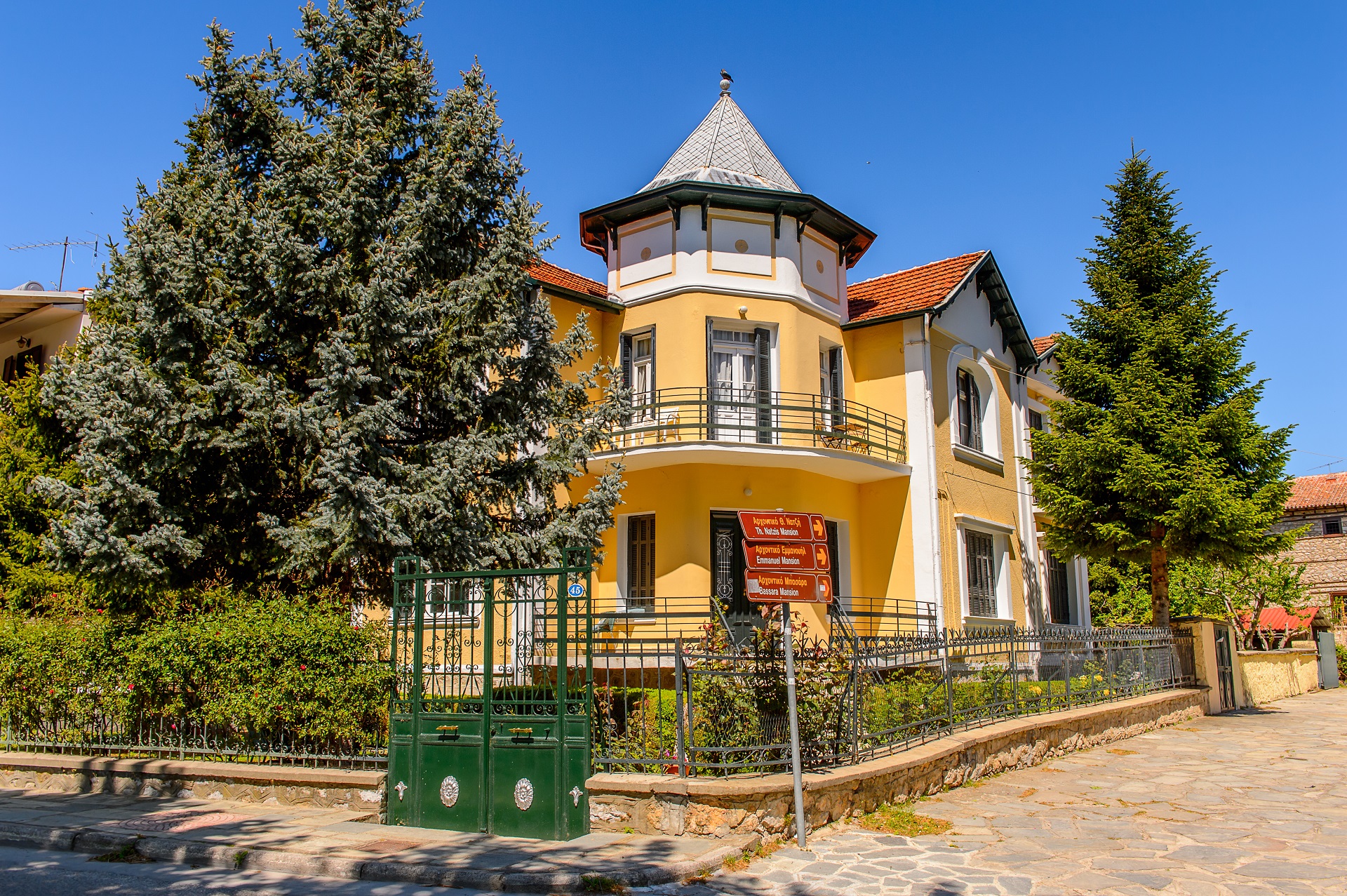 The lovely promenade around the lake is perhaps one of Greece's most scenic walks. It offers spectacular views of Kastoria and its surrounding mountains.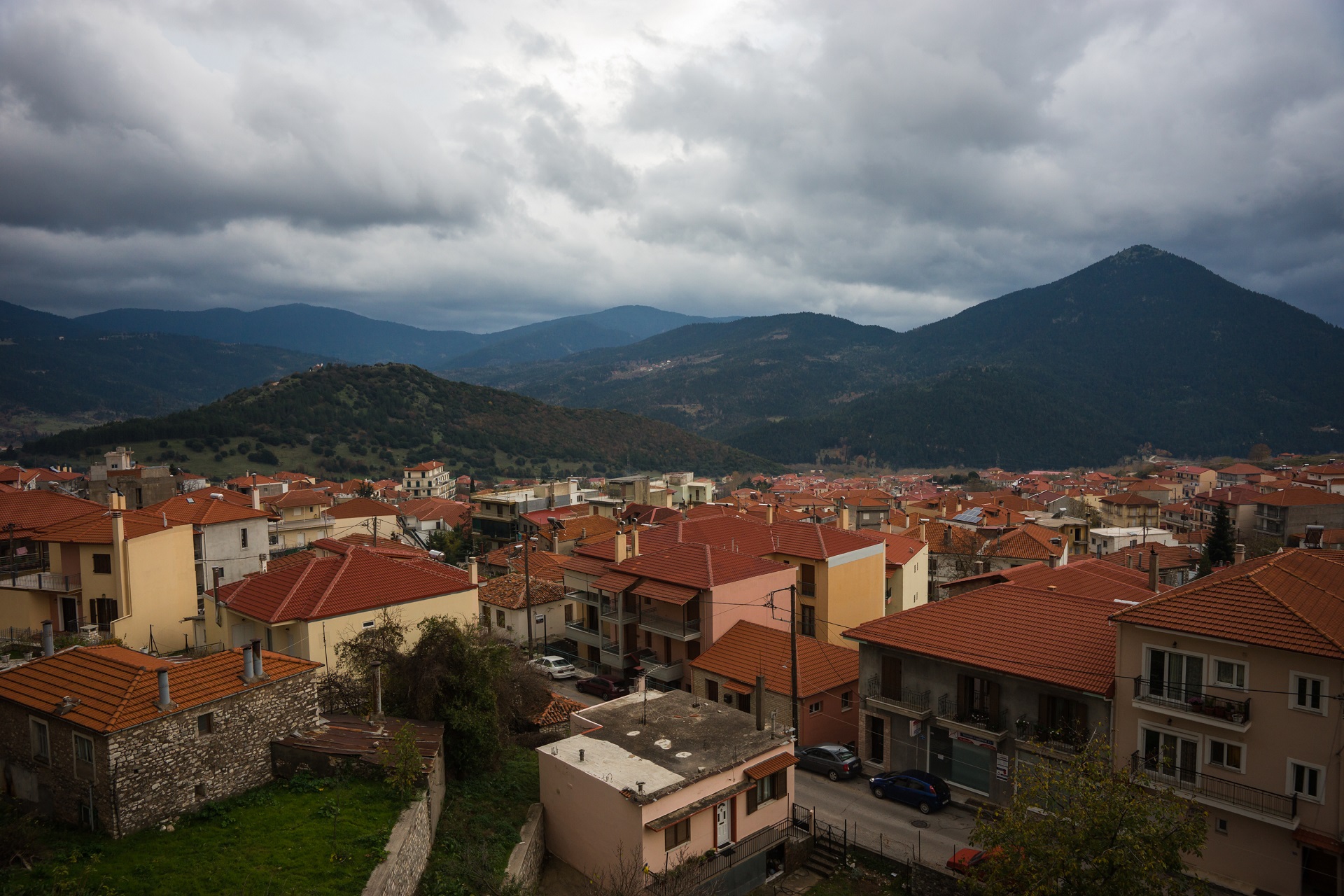 Widely favorite among both winter sports enthusiasts and nature lovers, Karpenisi is a small town situated in a remote and sparsely populated area of central Greece that is called the country's 'Little Switzerland.'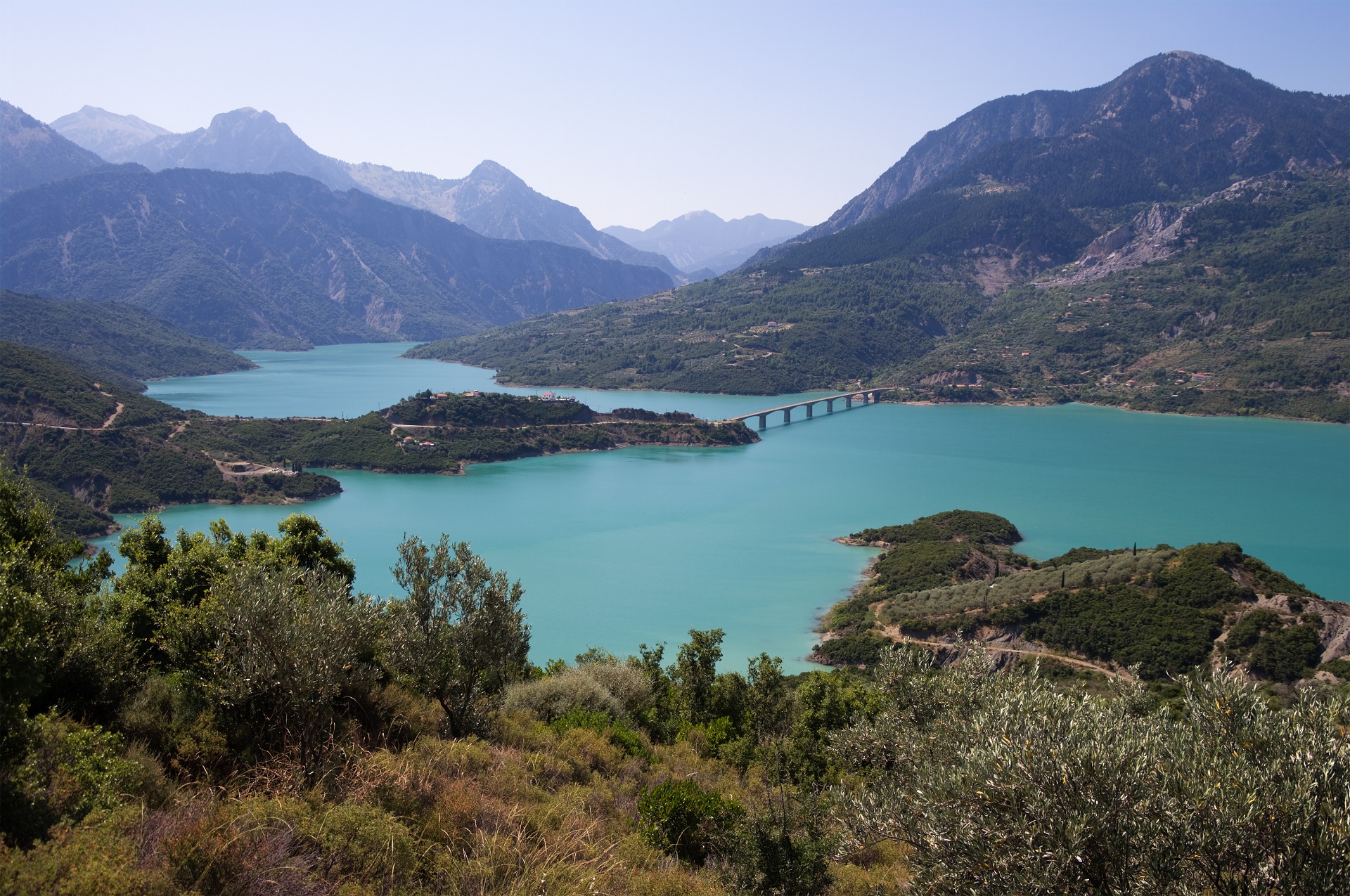 The town's reputation owes much to the unspoiled natural beauty of its surrounding mountains, alpine forests, and whitewater rivers, which make it an ideal destination for pure escapism.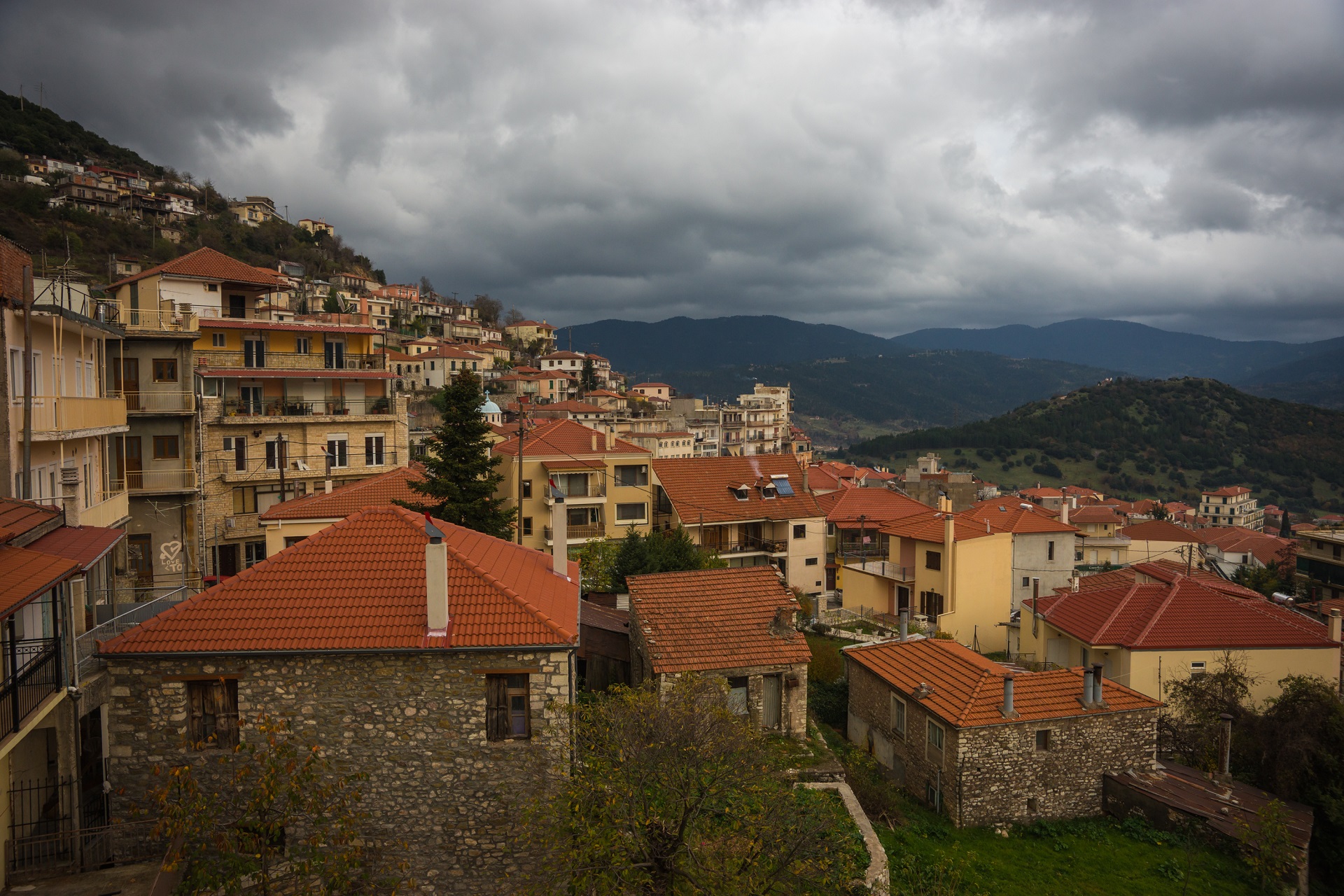 For its size, Karpenisi offers a decent choice of traditional lodgings, bakeries, and restaurants, and boasts a wide variety of local delicacies, such as its famous leek sausages and internationally awarded prosciutto, crafted from a porcine breed native to the area.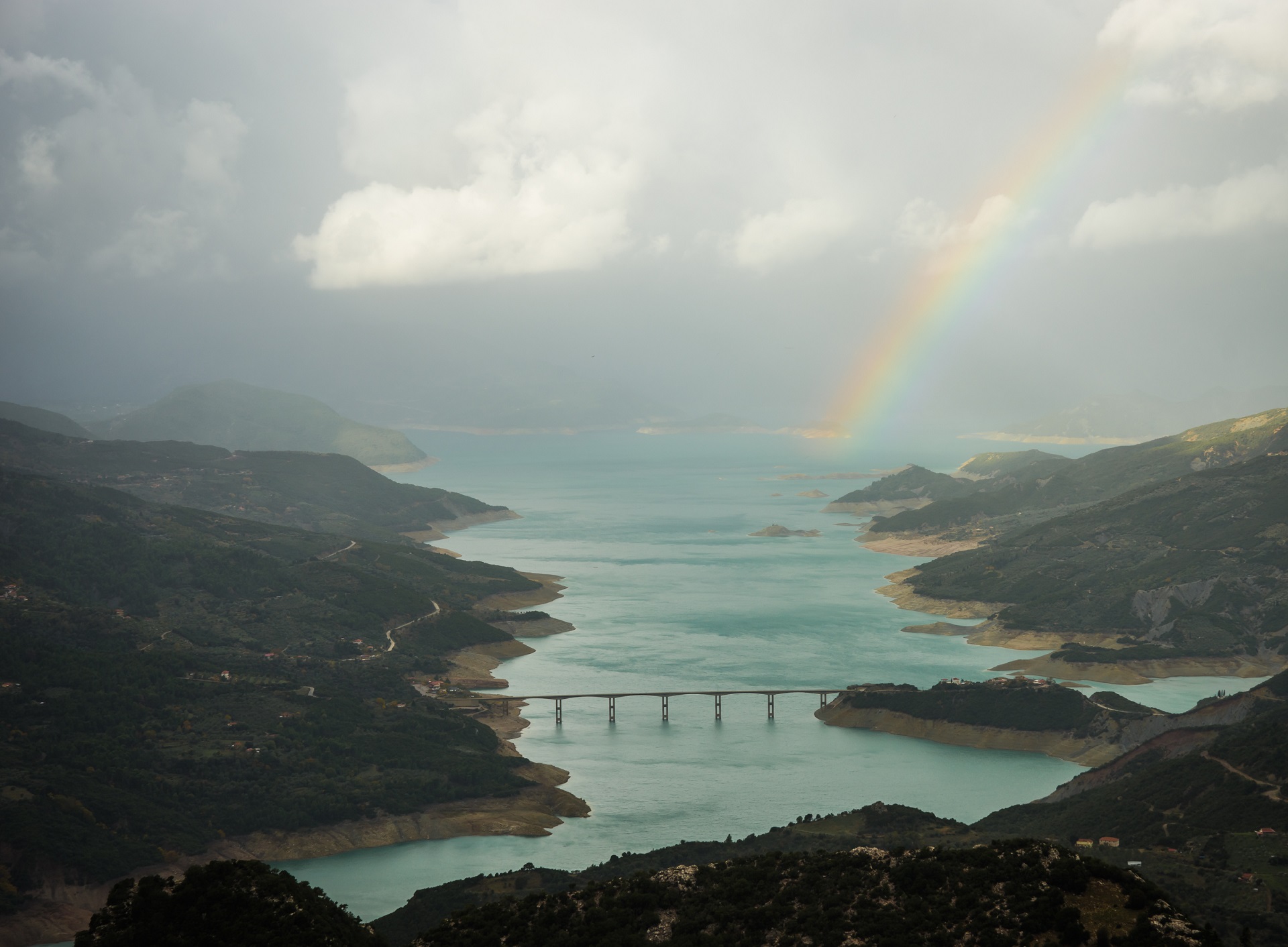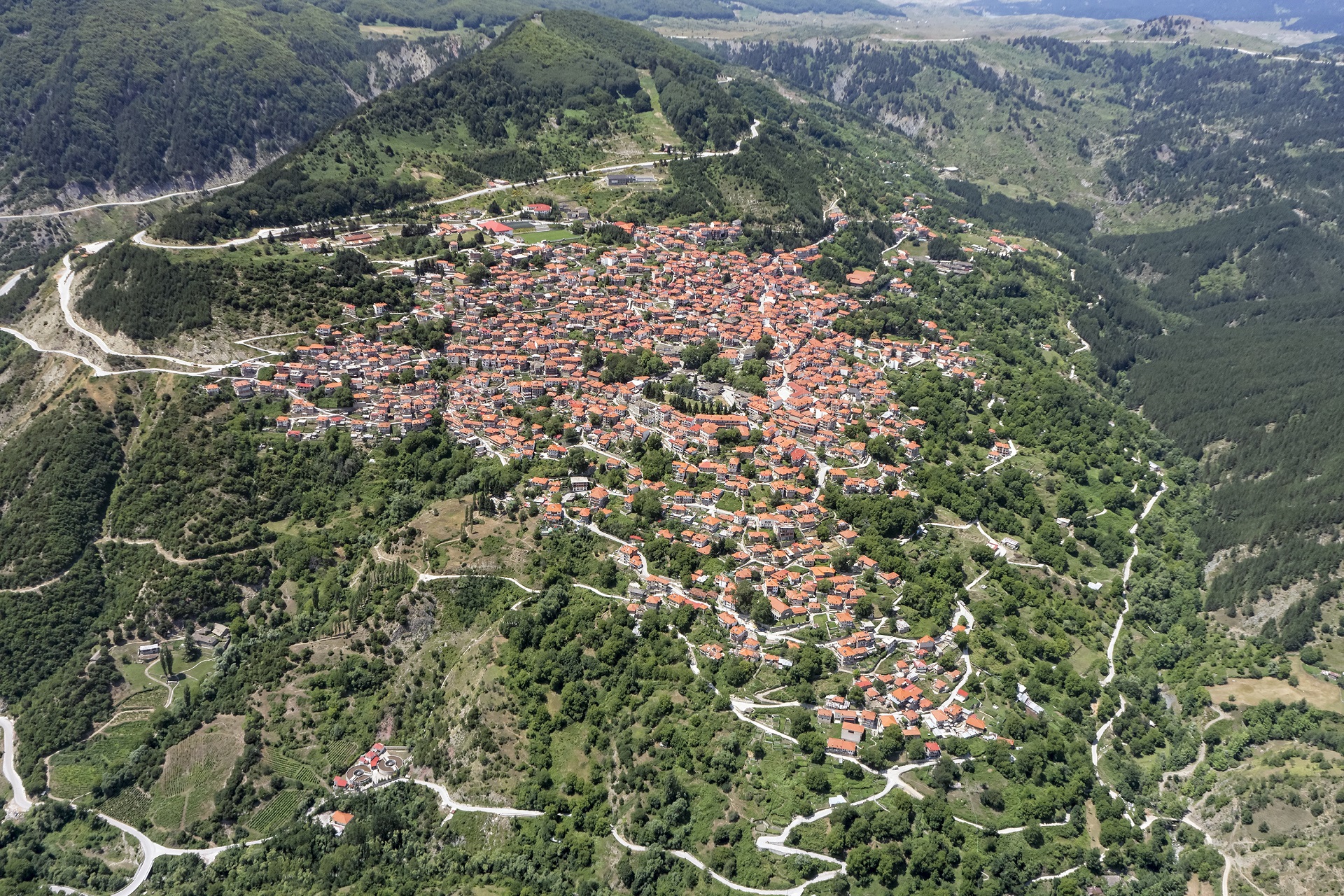 Situated at an altitude of 1,200 meters in the very heart of the majestic mountain range of Pindos in Epirus, Metsovo is undoubtedly one of Greece's more picturesque towns.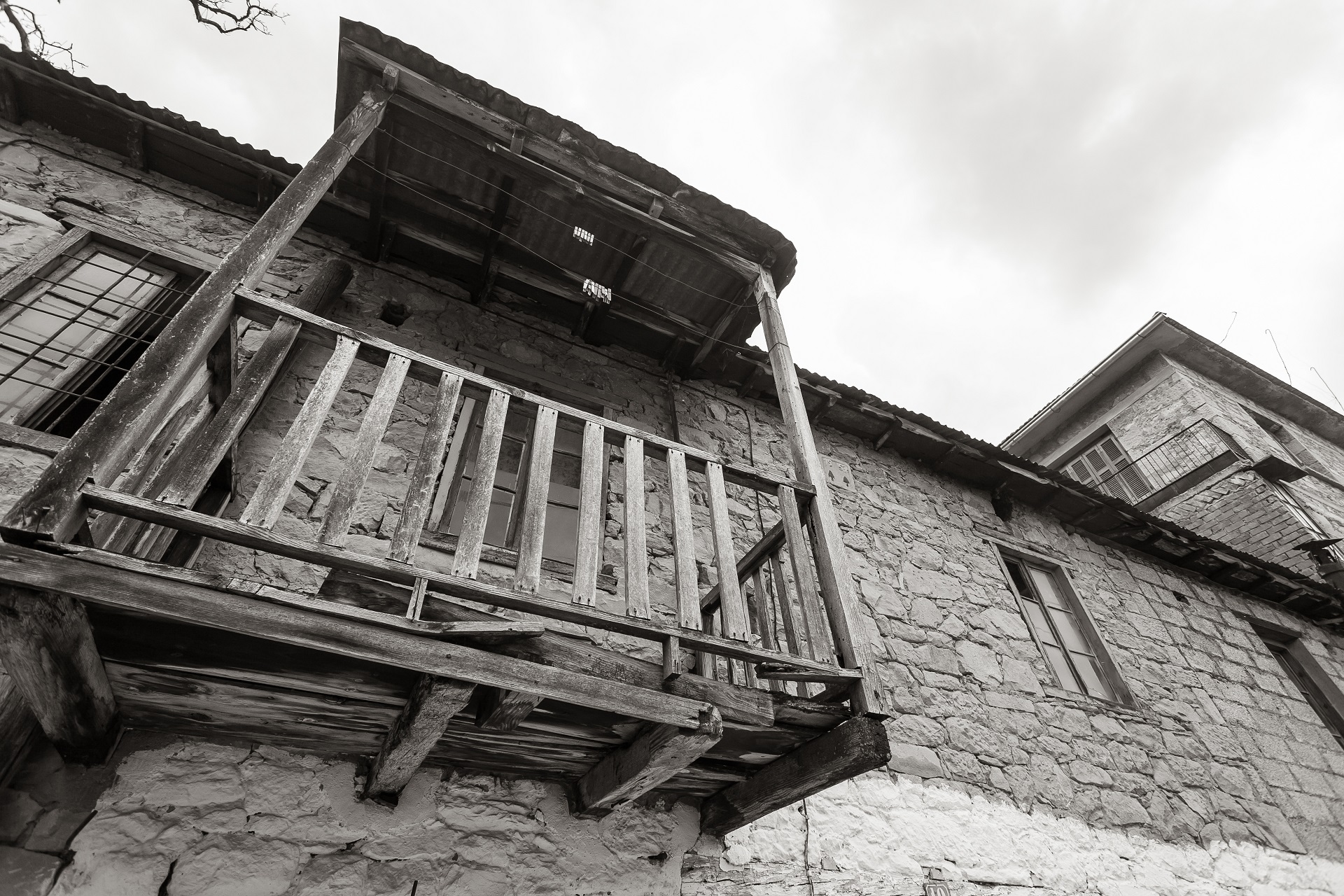 The city was home to some of the country's most skilled stonemasons who used the region's abundant natural resources to build gorgeous mansions, monasteries, fountains, and cobbled streets and squares, most of which remain untouched by time.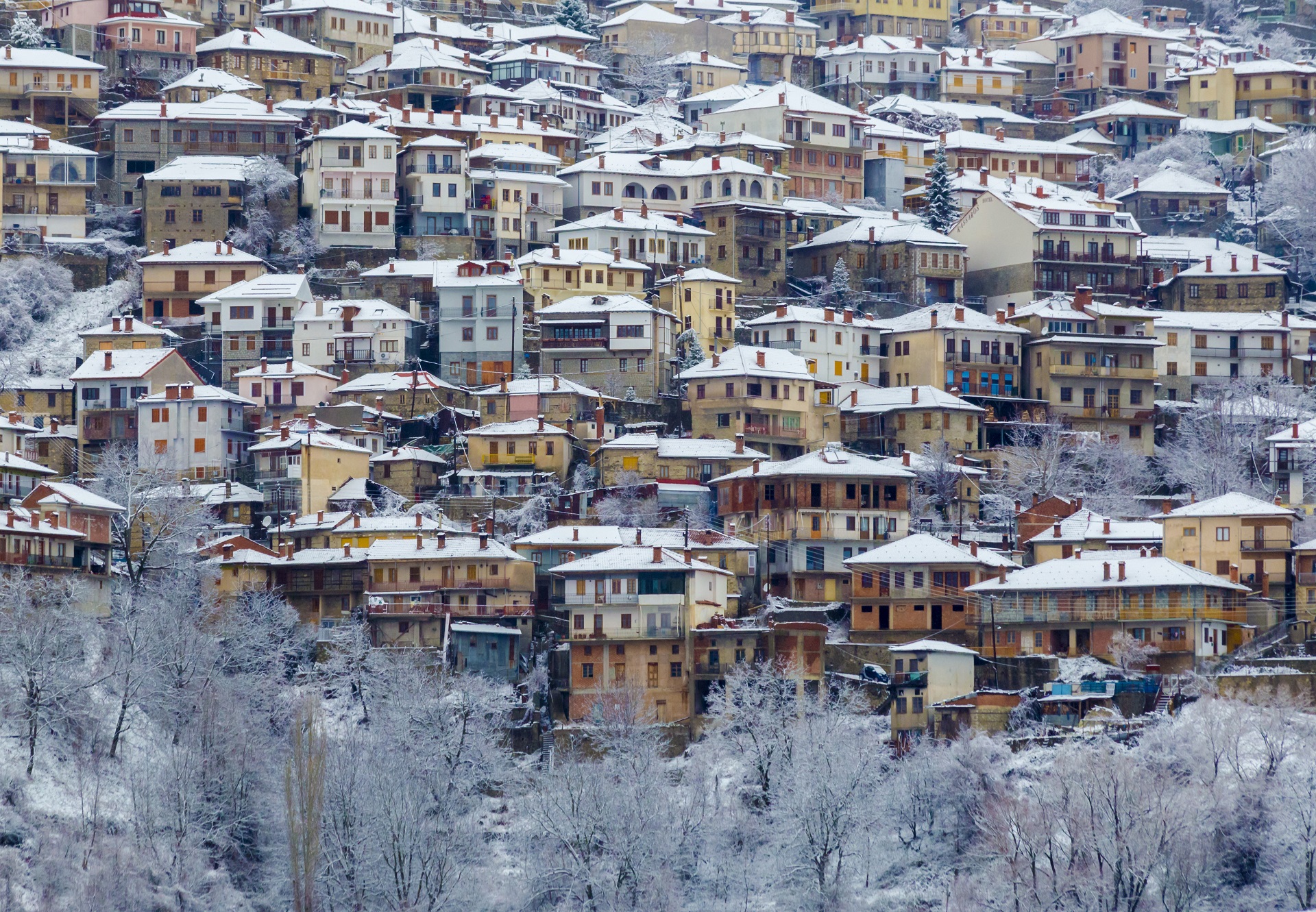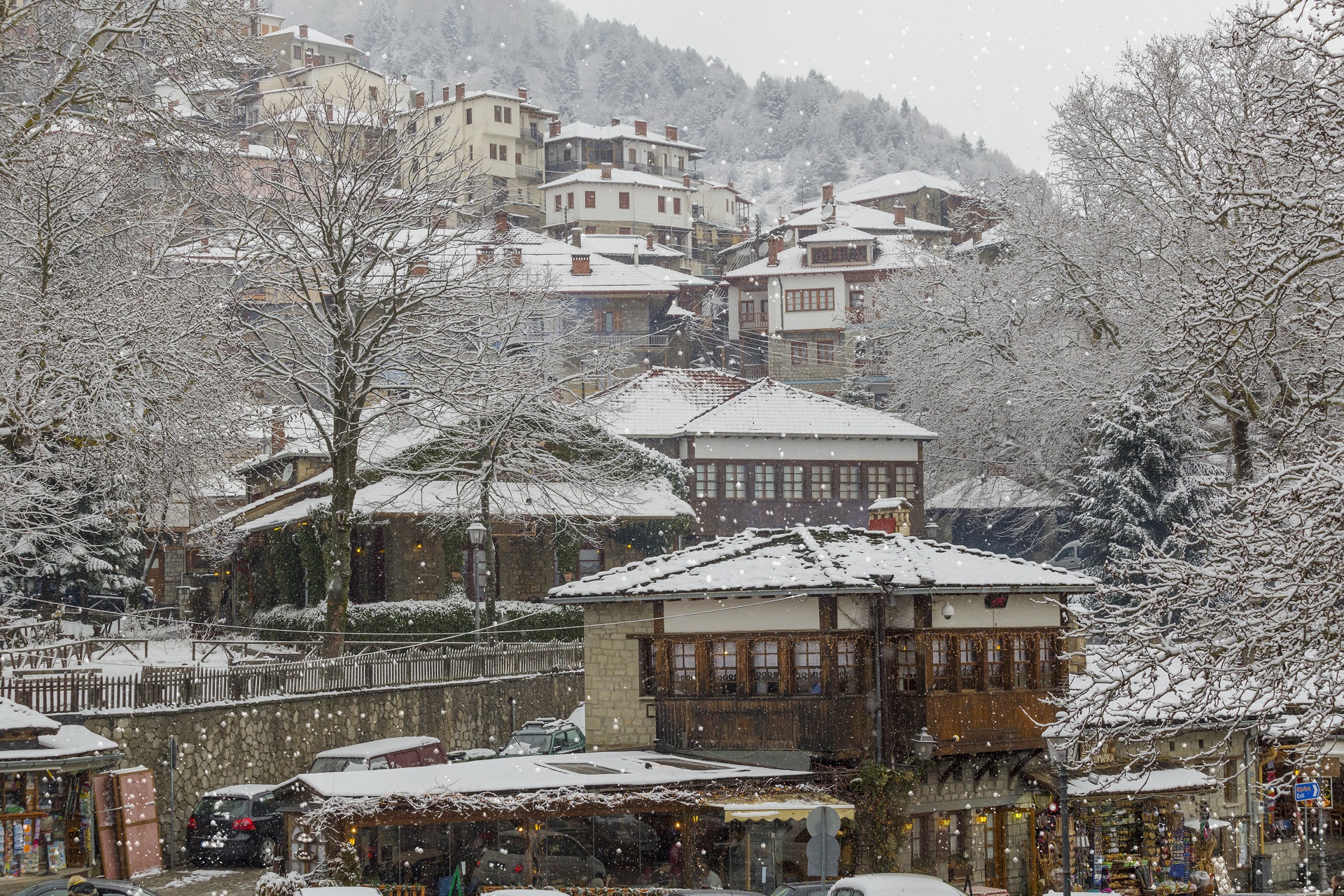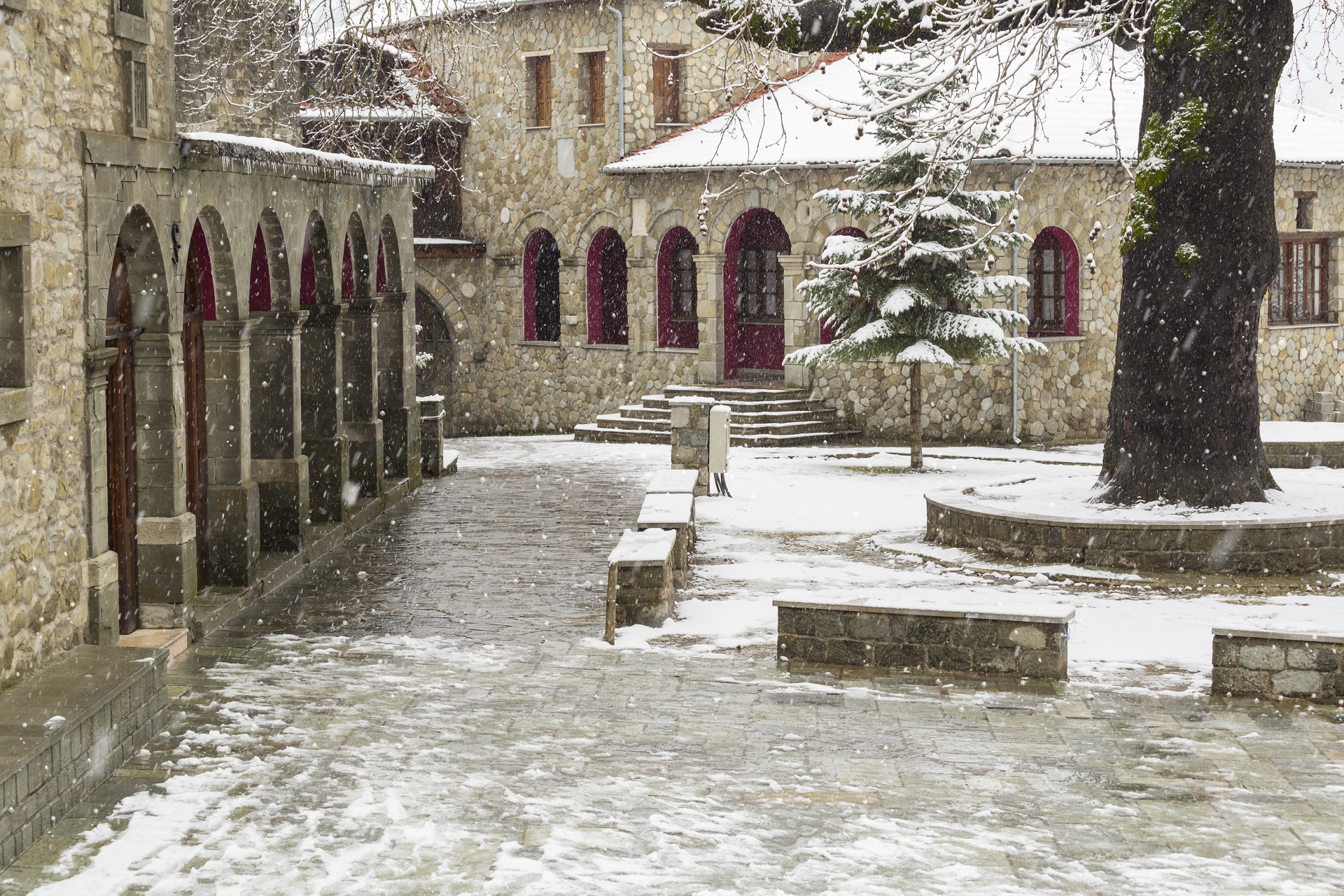 Nearby mountain peaks, slopes, and pristine forests offer an arresting sight to visitors, who can enjoy scenic hikes in the surrounding area.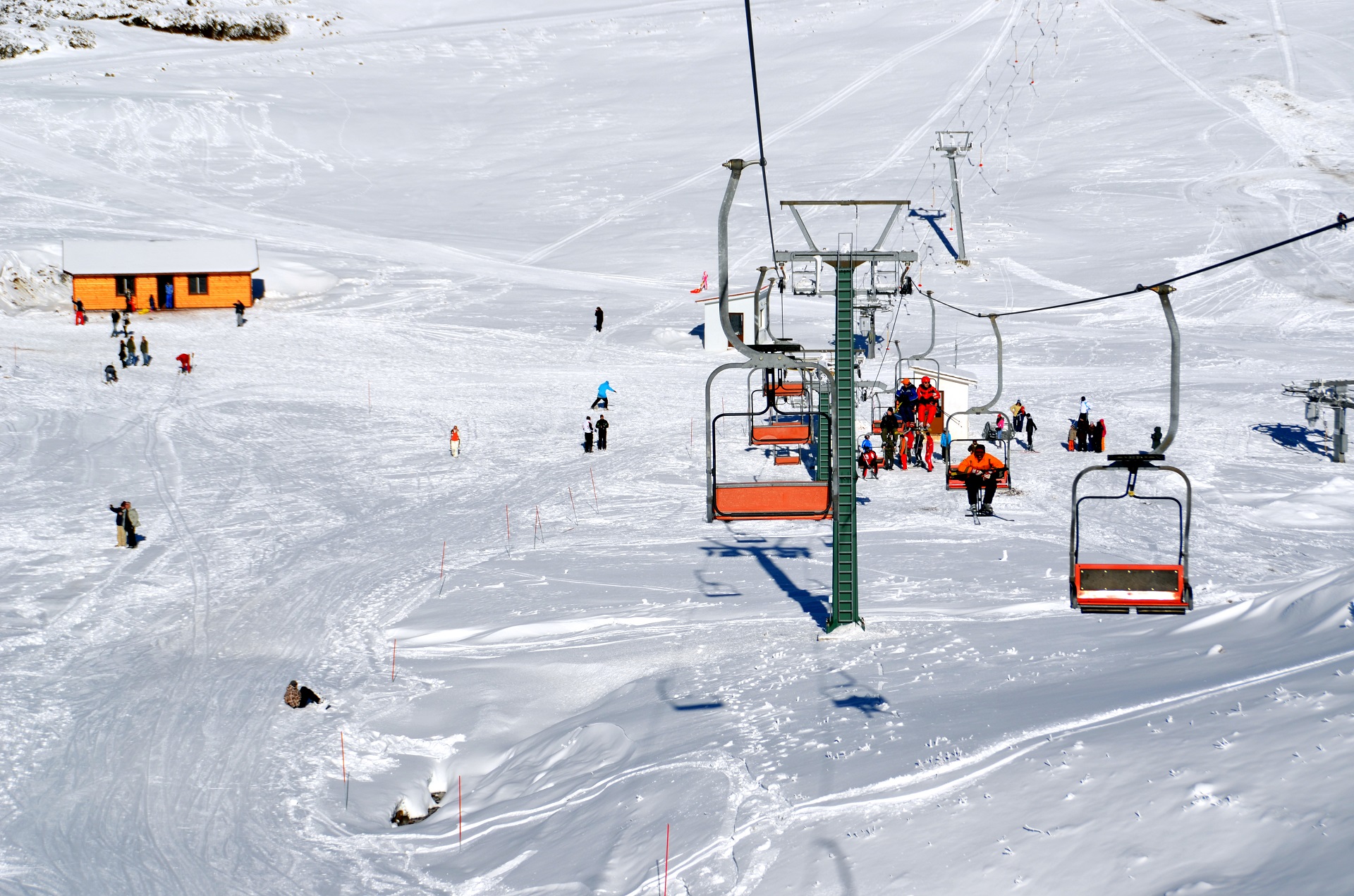 Despite the rapid increase in tourism in recent years, Metsovo still preserves its traditional character, perfectly combining the past with the present by offering a multitude of cultural and sports activities all year round.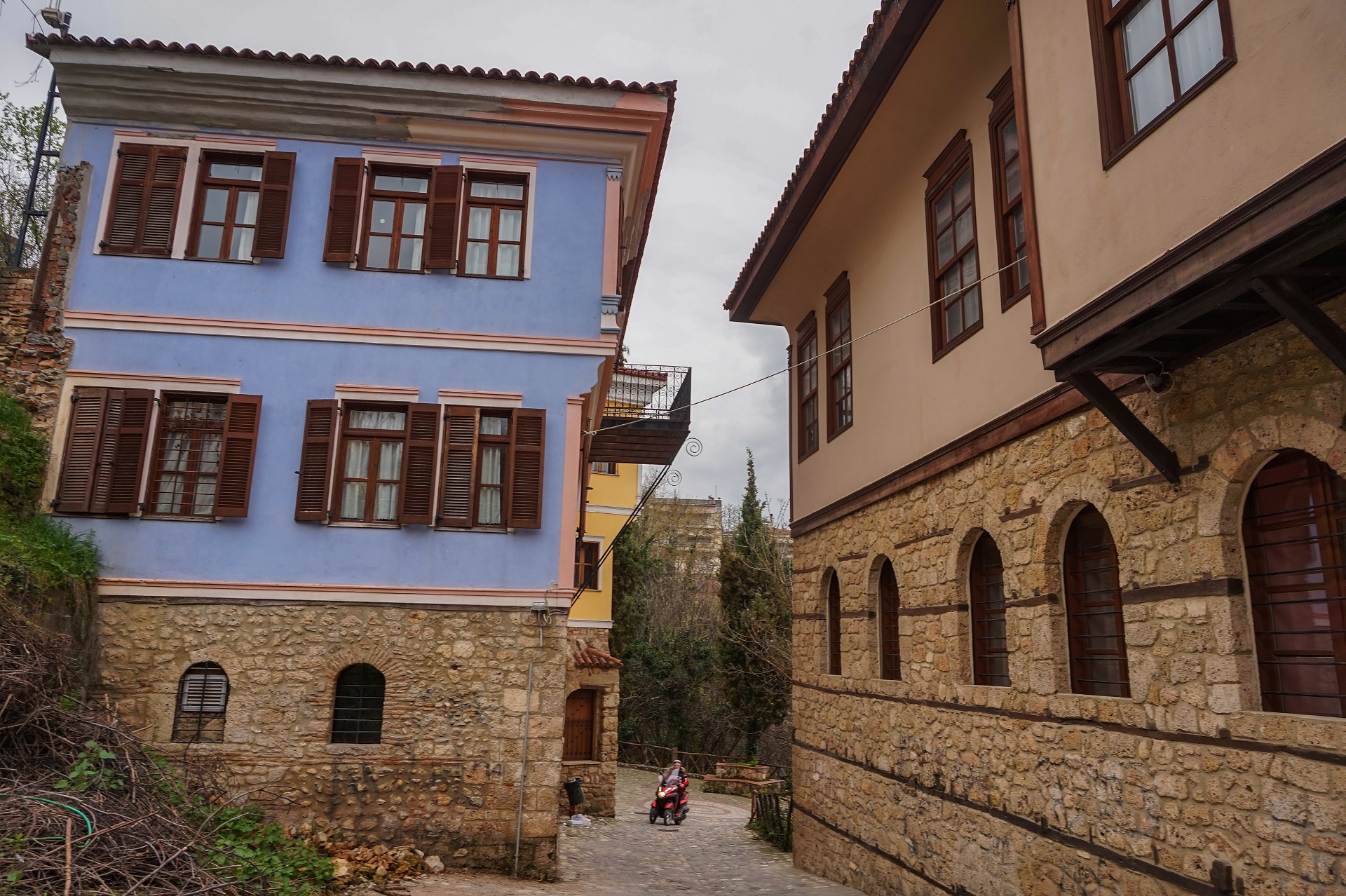 The old city of Veria is situated in northern Greece, on the slopes of Mount Vermio and the shores of Aliakmon river. Entrenched in deep-rooted history dating back to ancient Macedonia, Byzantium and the Ottoman Empire, Veria offers a wealth of cultural experiences, from magnificent Byzantine churches and remarkable monuments, such as Apostle Paul's Podium, to historical Macedonian and Ottoman architecture and winding stone-paved streets and squares.
Perhaps one of the city's most intriguing features is its well-preserved old Jewish quarter and synagogue, the remnant of Veria's prosperous Jewish community resident until the 1940s.
Veria serves as a convenient base to explore the picturesque monasteries and mountain villages scattered around in the area, and visit the famous archaeological site of Aeges, ancient Macedonia's first capital.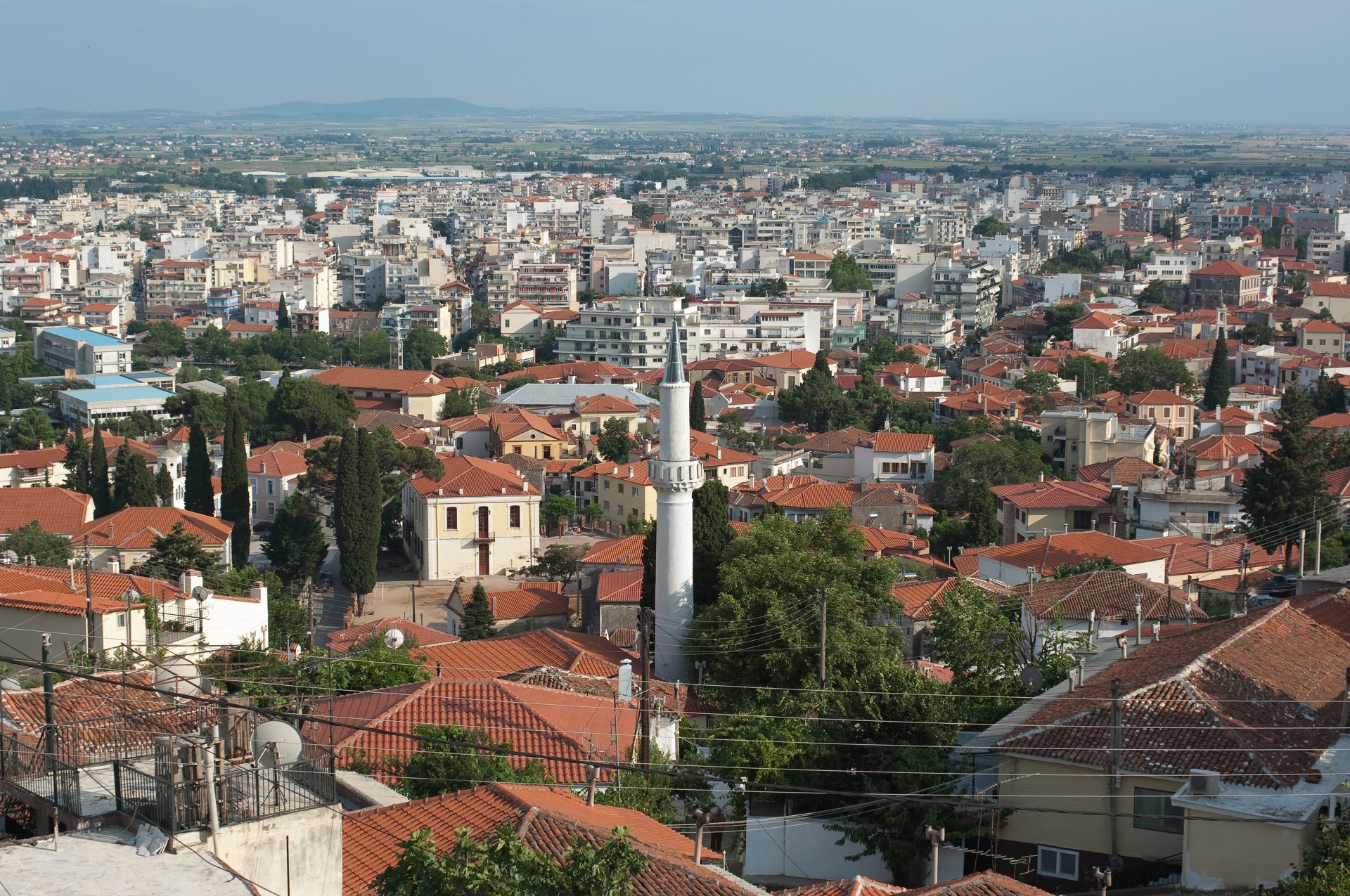 Located in Thrace, on the crossroads between Europe and Asia, Xanthi is known as 'the city with a thousand colors' for its vivid, multicultural atmosphere.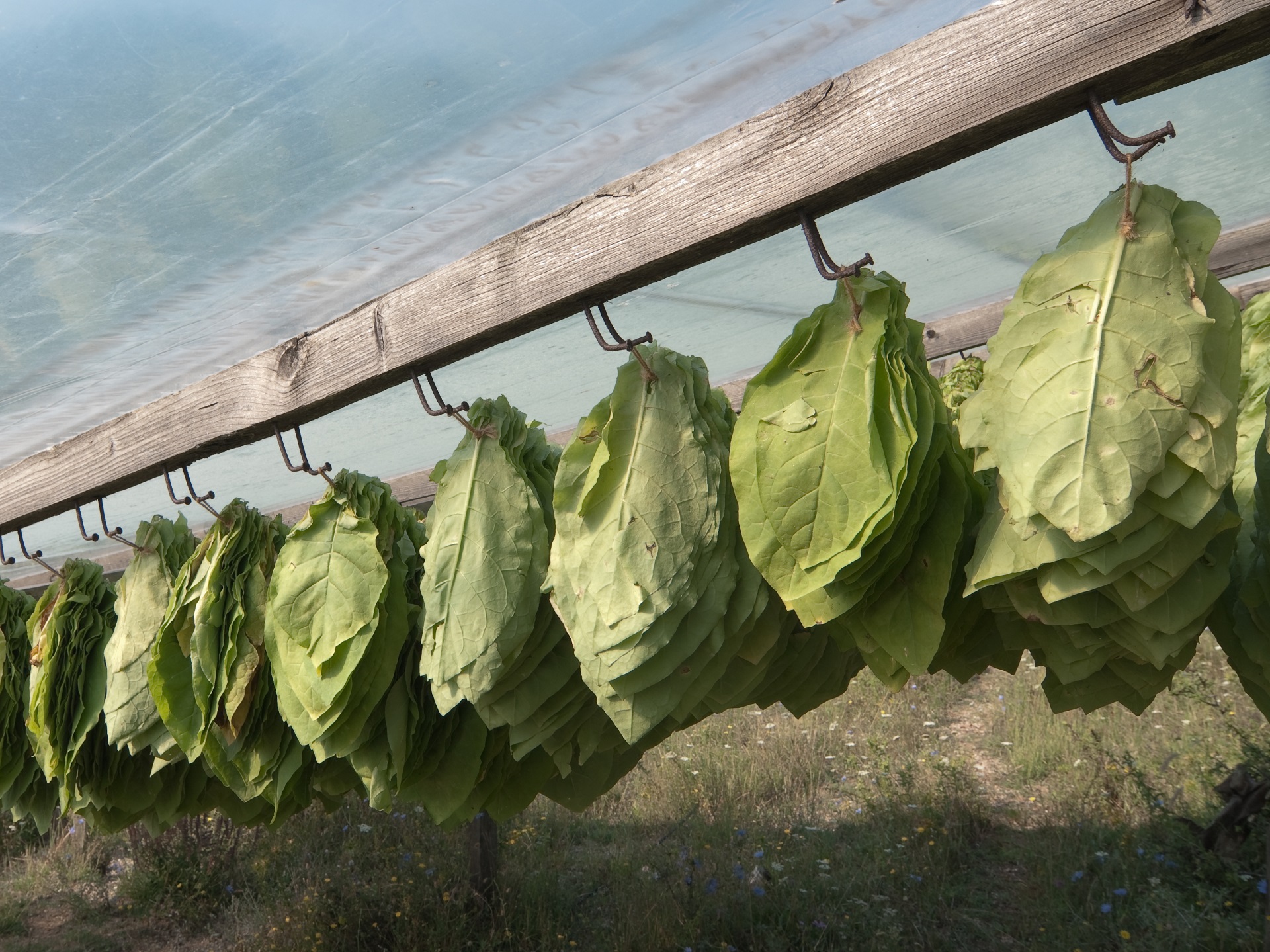 Much of the city's fame comes from the formerly bustling tobacco industry and its famous traditional carnival, which is held every February or March.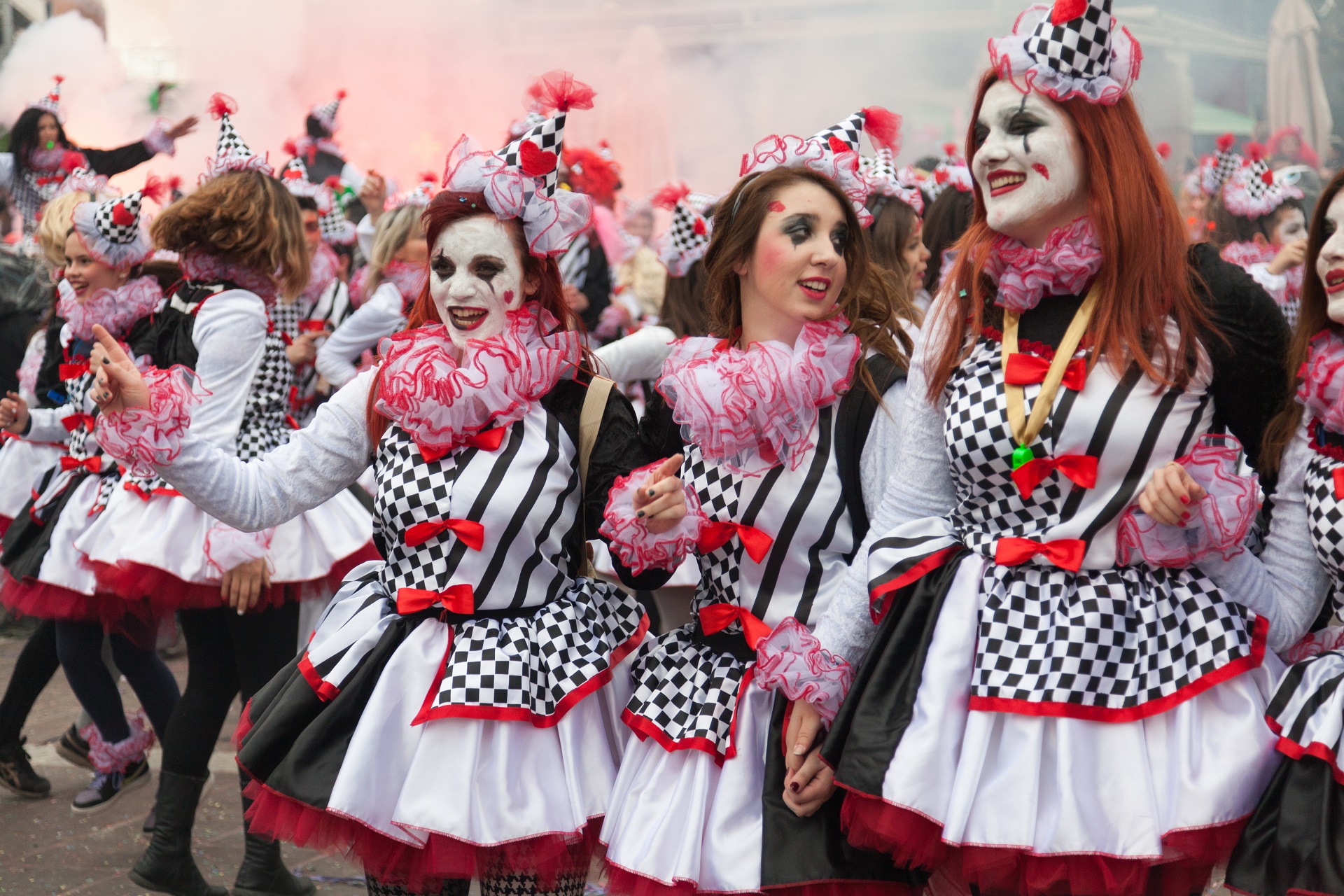 Xanthi's old town looks like an open museum. It exhibits a fascinating fusion of architectural traditions that reflect the religious, cultural, and ethnic diversity of the people that lived and prospered in the city.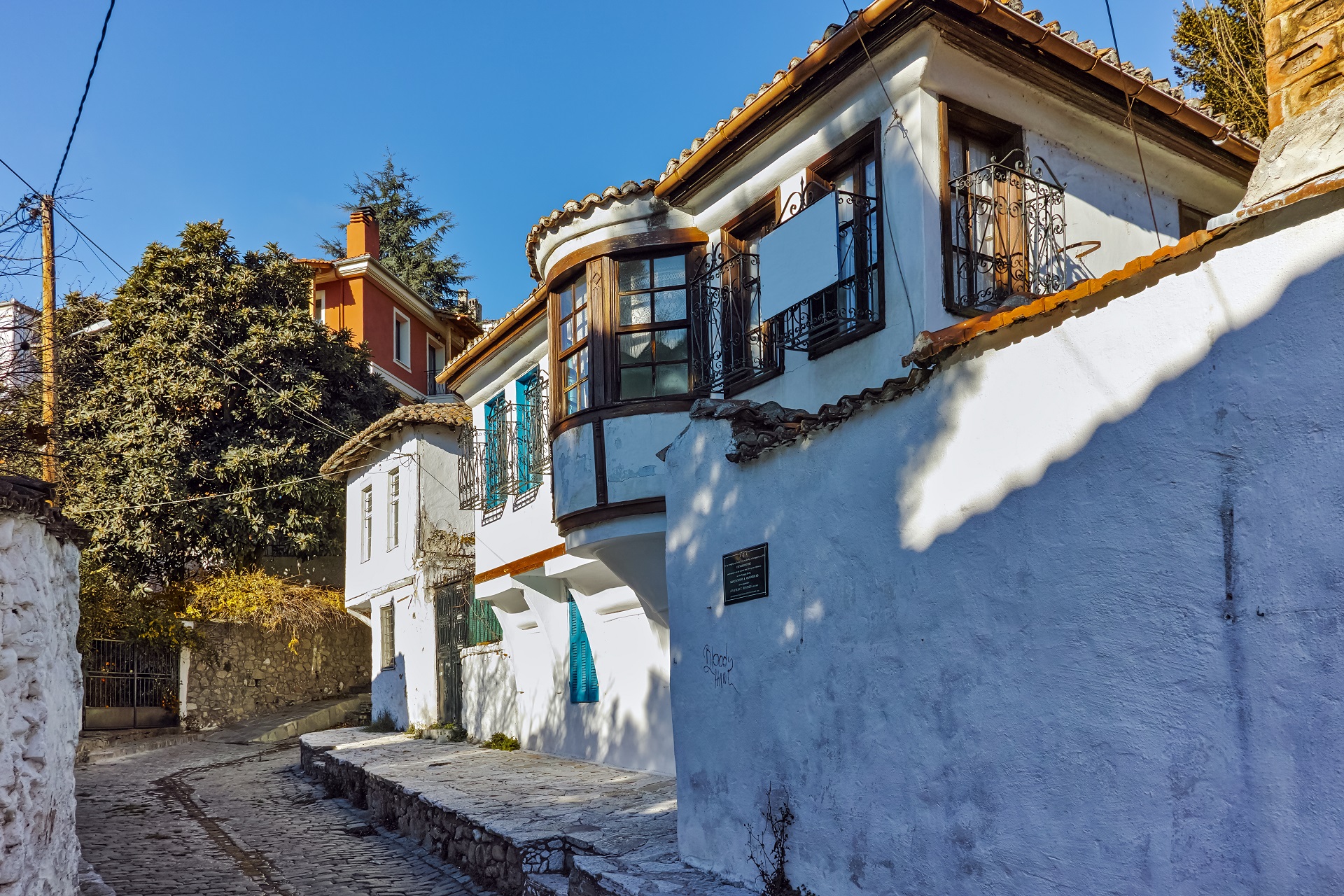 Much like its architecture, Xanthi's culinary traditions represent an intriguing cosmopolitan mix, typical of the region.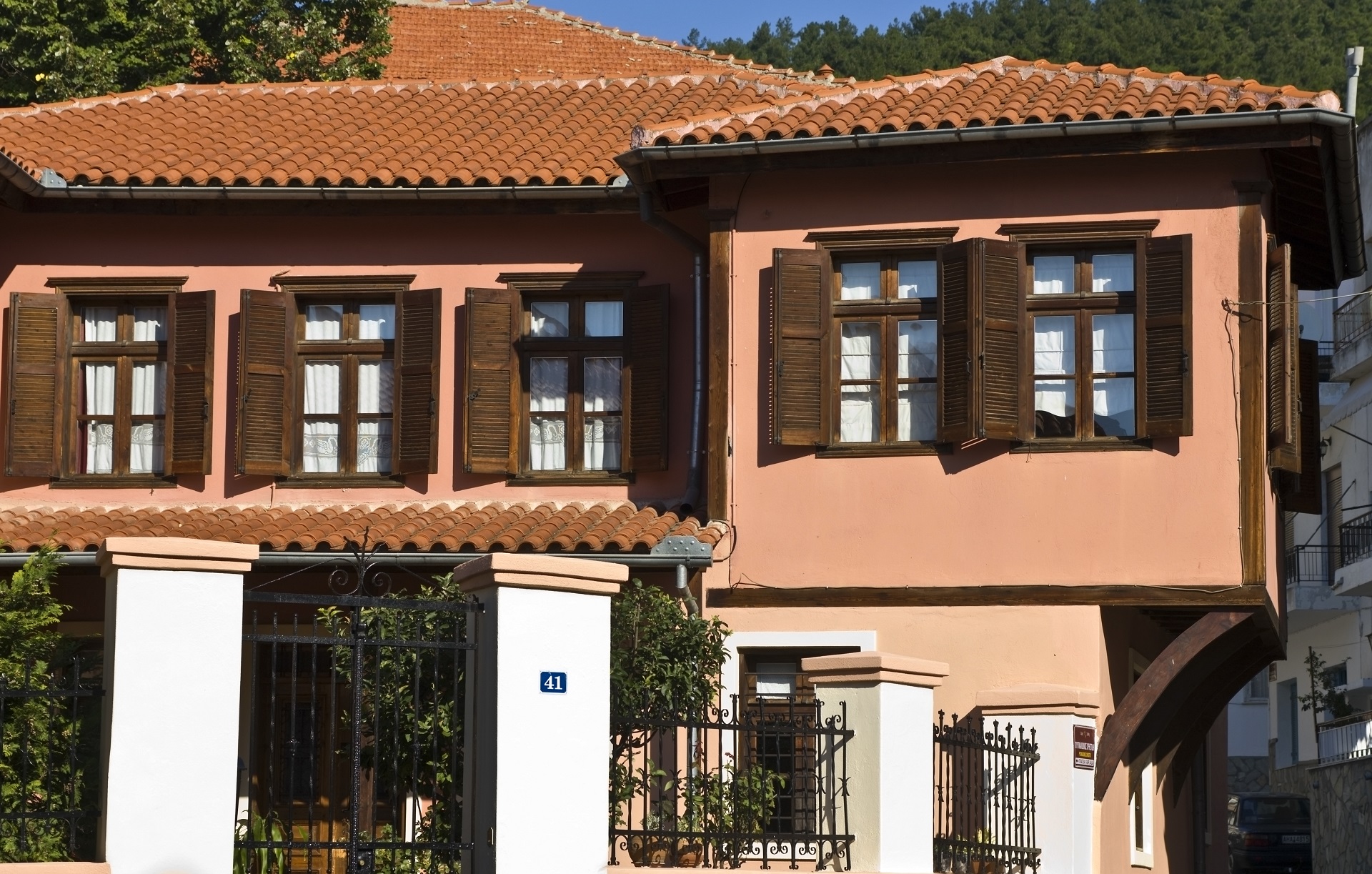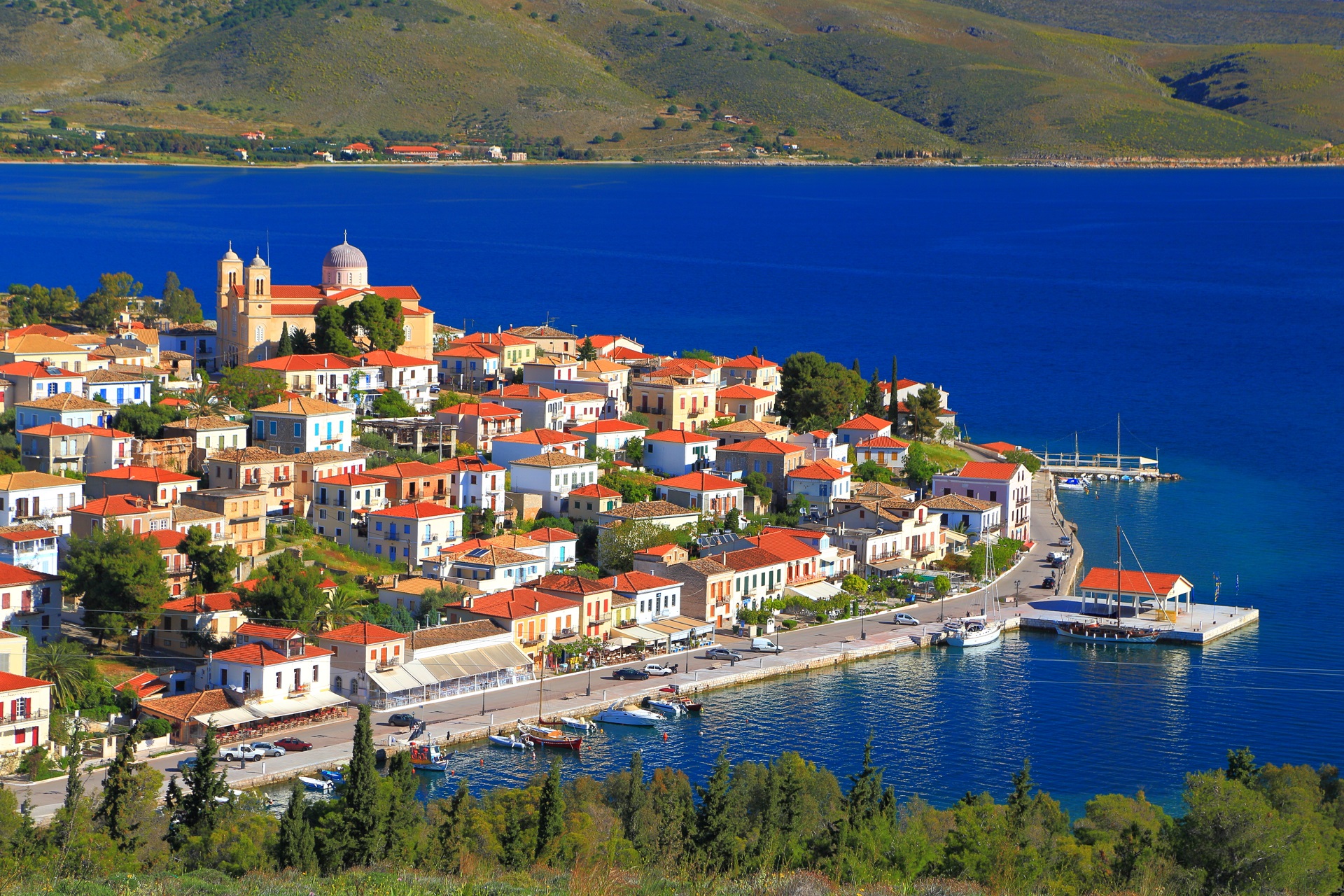 The photogenic coastal town of Galaxidi lies on the northern shores of the Corinthian gulf, in central Greece.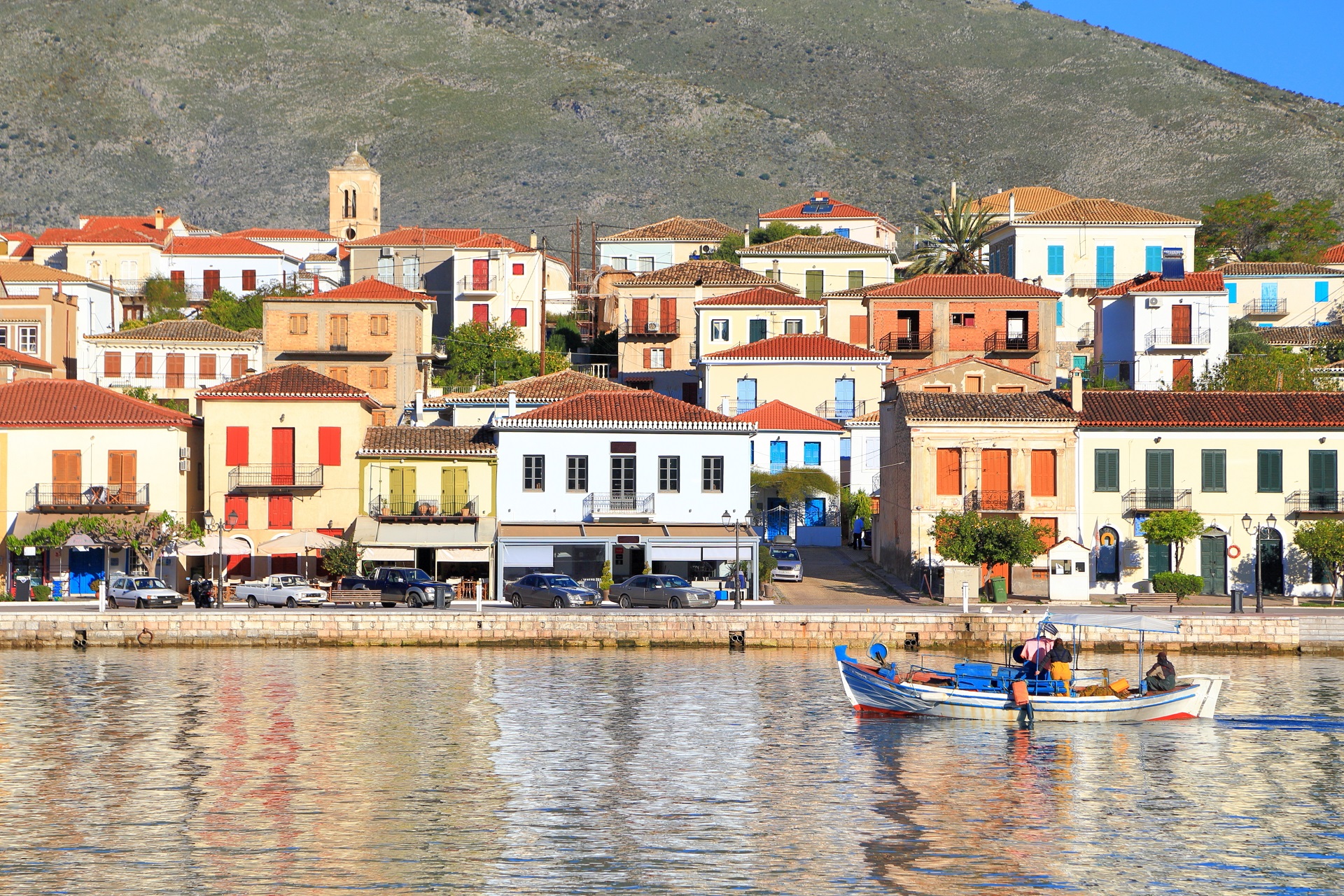 A former wealthy and busy port, Galaxidi has managed to preserve much of the previous glory of its maritime history, exhibited in the town's compact Nautical Museum.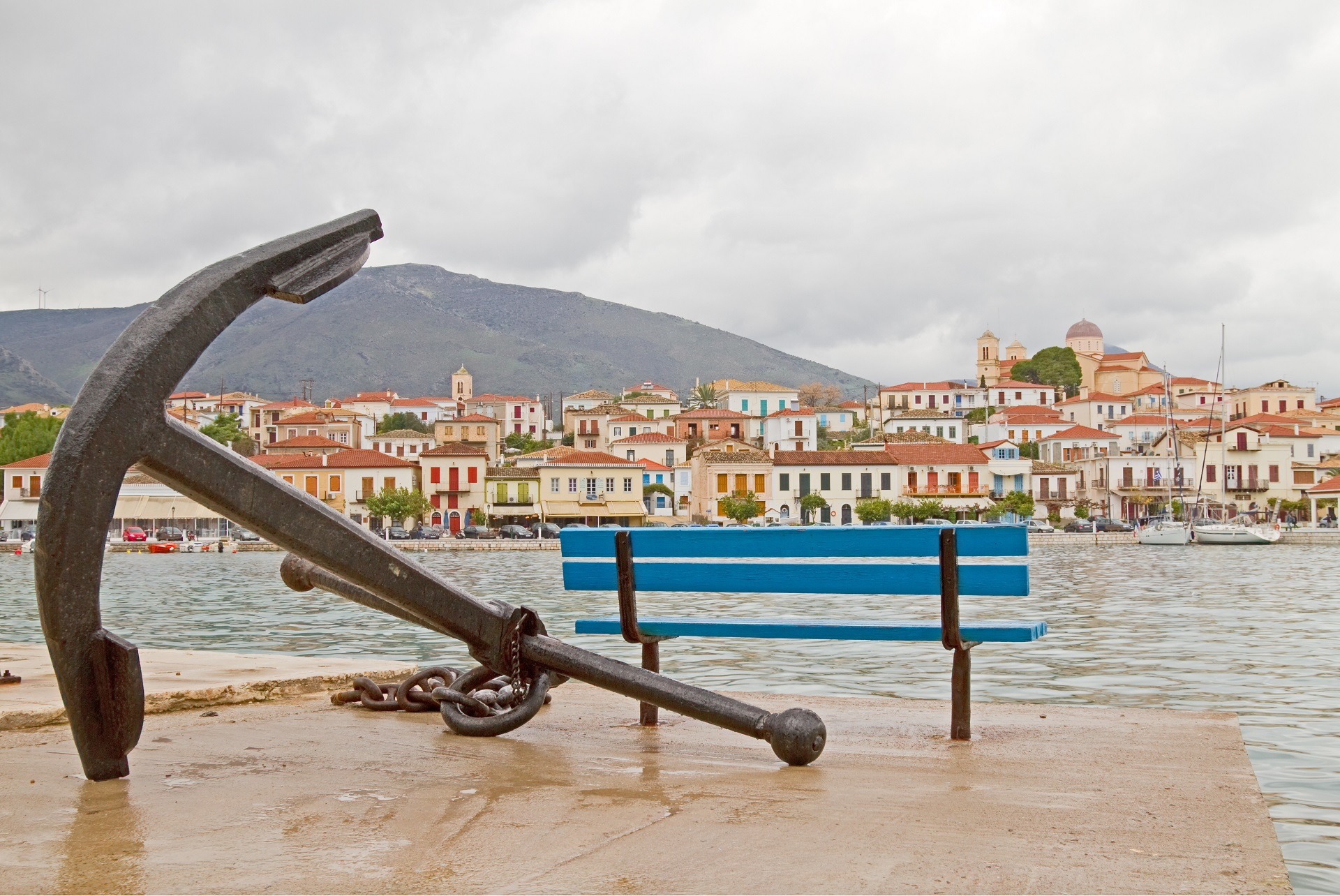 This city is now known as a famous yachting destination. Its waterfront and picturesque streets are decorated with lovely two-story traditional buildings, cozy cafés, and Greek tavernas. One of the town's most popular cultural events is alevromoutzouroma, held on the first day of Lent, or Clean Monday.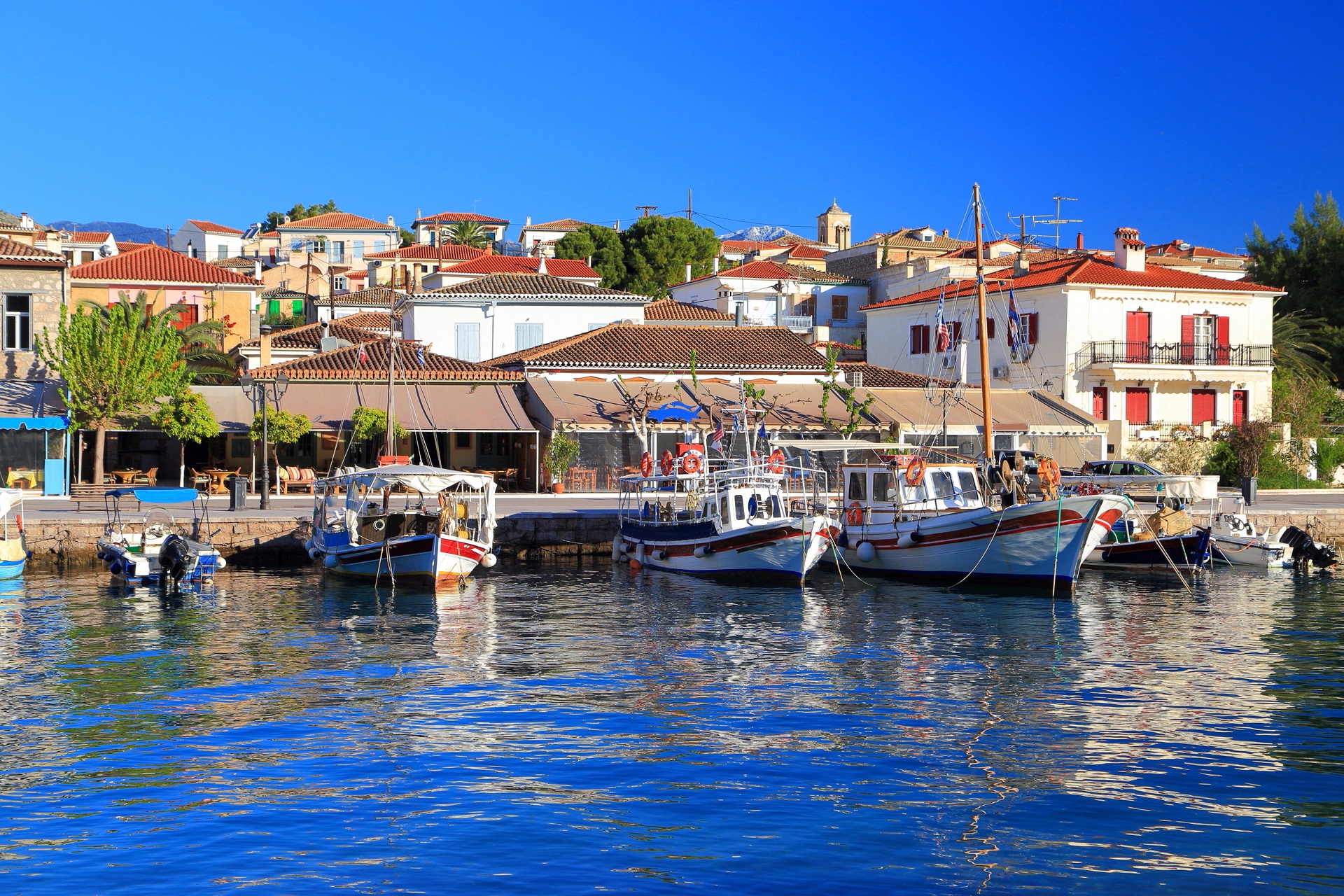 The custom commands that participants blacken their faces with coal and throw colored flour at each other, creating a wonderfully colorful buzz.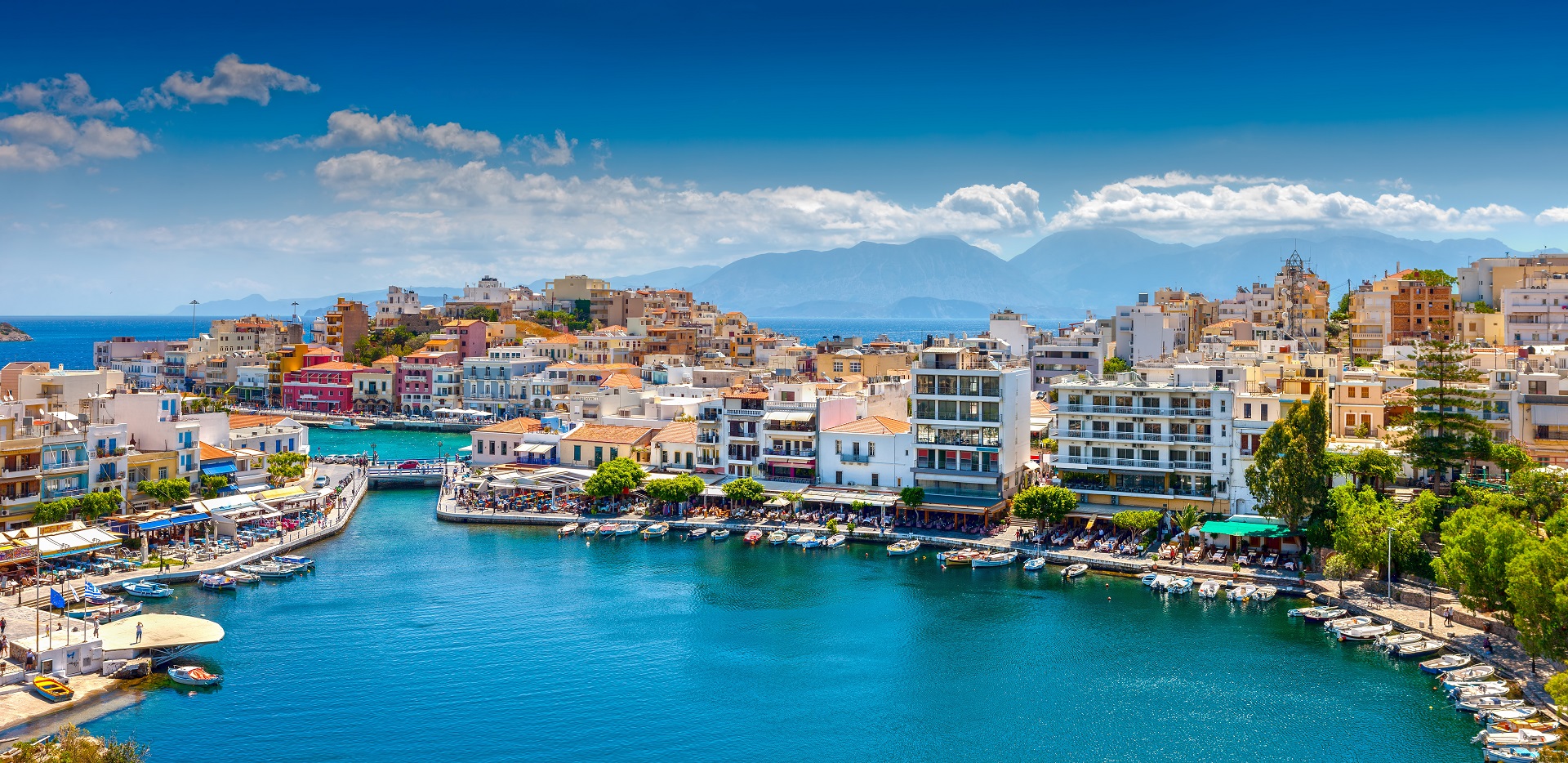 The lovely town of Agios Nikolaos is situated on beautiful Mirabelo Bay, on the northeastern shore of Crete. The town was named after the ninth-century Byzantine chapel of Saint Nicolas and was built as a service port for eastern Crete due to its excellent location.
Facing the sea on three sides, Agios Nikolaos has several waterfronts that are packed with cafés, shops, and restaurants that offer a wide selection of shopping and dining.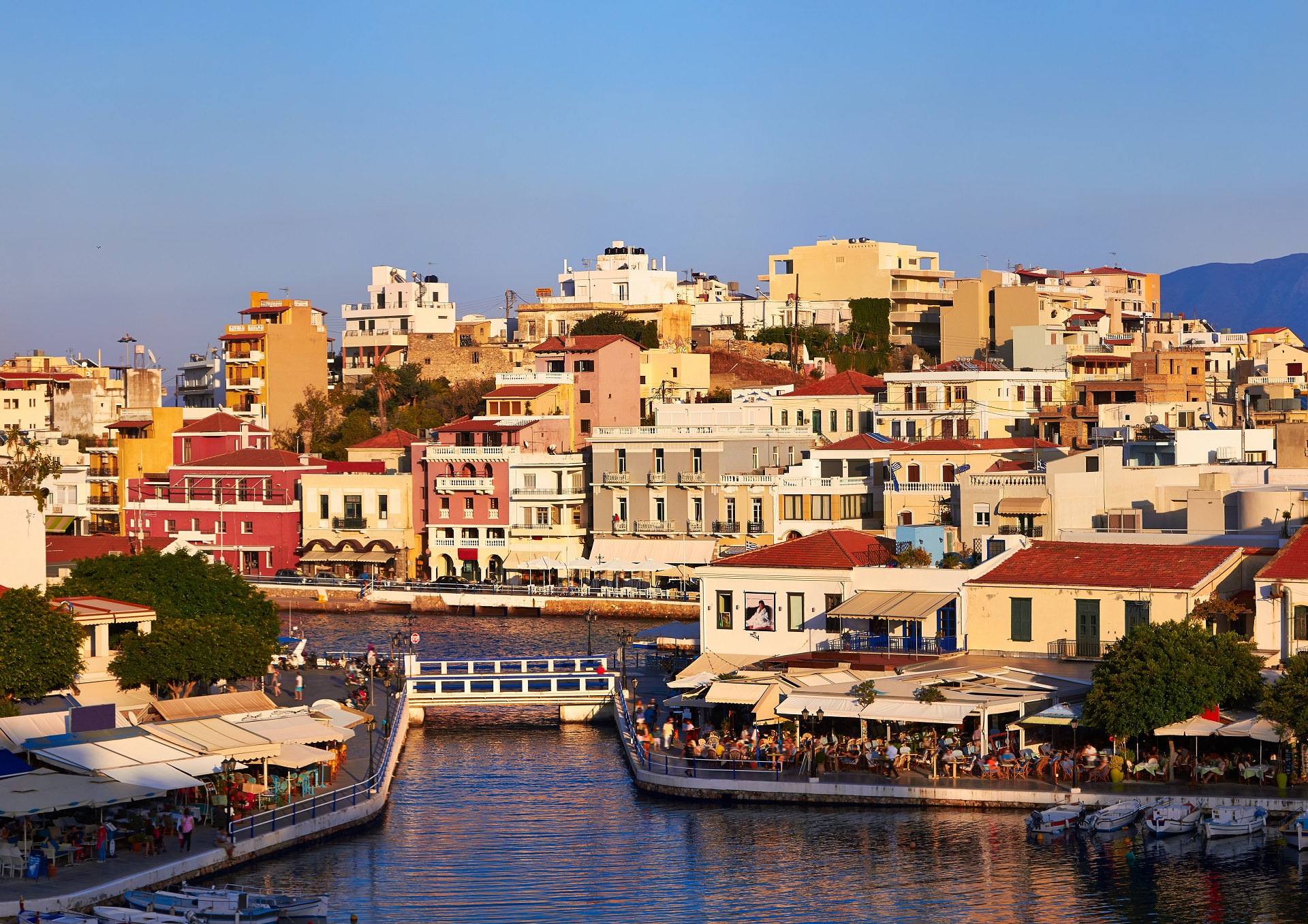 Its most extraordinary feature is the beautiful lagoon of Voulismeni, which consists of a deep body of water connected to the sea by a narrow inlet, which, according to legend, is bottomless.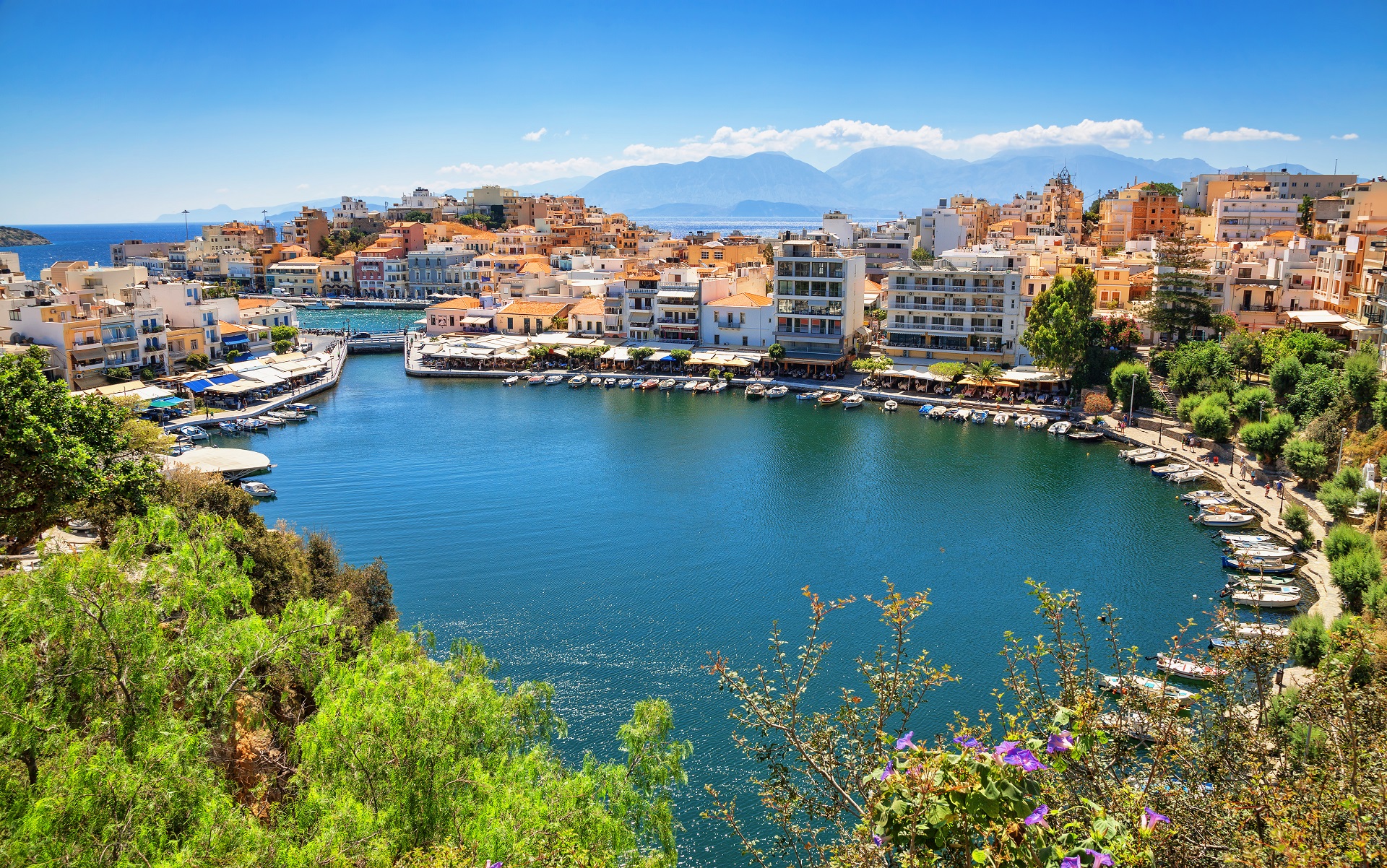 When in Agios Nikolaos, you can visit the infamous 'leper island' of Spinalonga, place of quarantine of lepers until 1957. Sppinalonga was featured in Victoria Hislop's historical novel The Island.