Mykonos is without a doubt much more than nightlife's paradise!
Welcome to Greece's most photographed cosmopolitan island, with sugar cube houses stacked along beautiful crystal clear coastlines and worldwide famous nightlife. According to mythology, Mykonos was formed from the petrified bodies of giants killed by Hercules and took its name from the grandson of Apollo, "Mykonos."
Indeed Mykonos' fame in sunny holidays and excellent nightlife precedes it, rest assured though there's still plenty of sightseeing in this stunning location. On Mykonos celebrities, college students and families mingle together to celebrate the Greek summer. Whether you are an entertainment junkie out for a really good time, or a visitor who wishes to explore the island's history and tradition, Mykonos will certainly meet your expectations.
Check out 10 things you can do while in Mykonos!
1. Stroll around Mykonos Town (Hóra)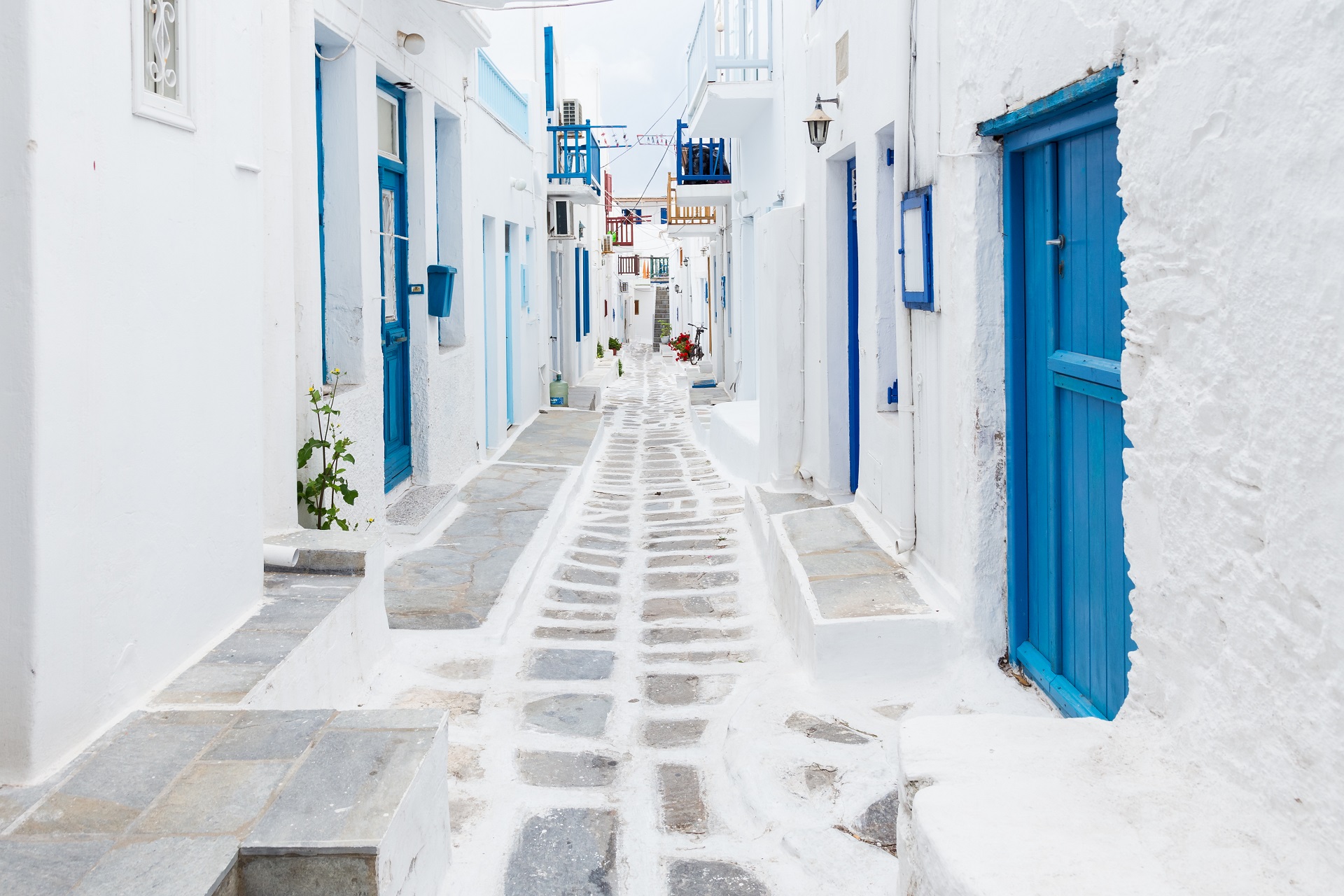 In contrast to other Cycladic capitals, the capital town (Hóra) of the island is not built in the shape of an amphitheater but instead spreads out over a wide area. It is one of the best examples of Cycladic architecture and a spellbinding attraction for visitors. Stroll around its narrow marble streets and admire whitewashed houses with colorful doors and window frames, flowers, and trees in purple bloom and hidden churches. Don't forget to check out Matoyánni Street, lined with brand name stores, charming cafés, and stylish restaurants.
2. Dinner in Little Venice (Alefkántra)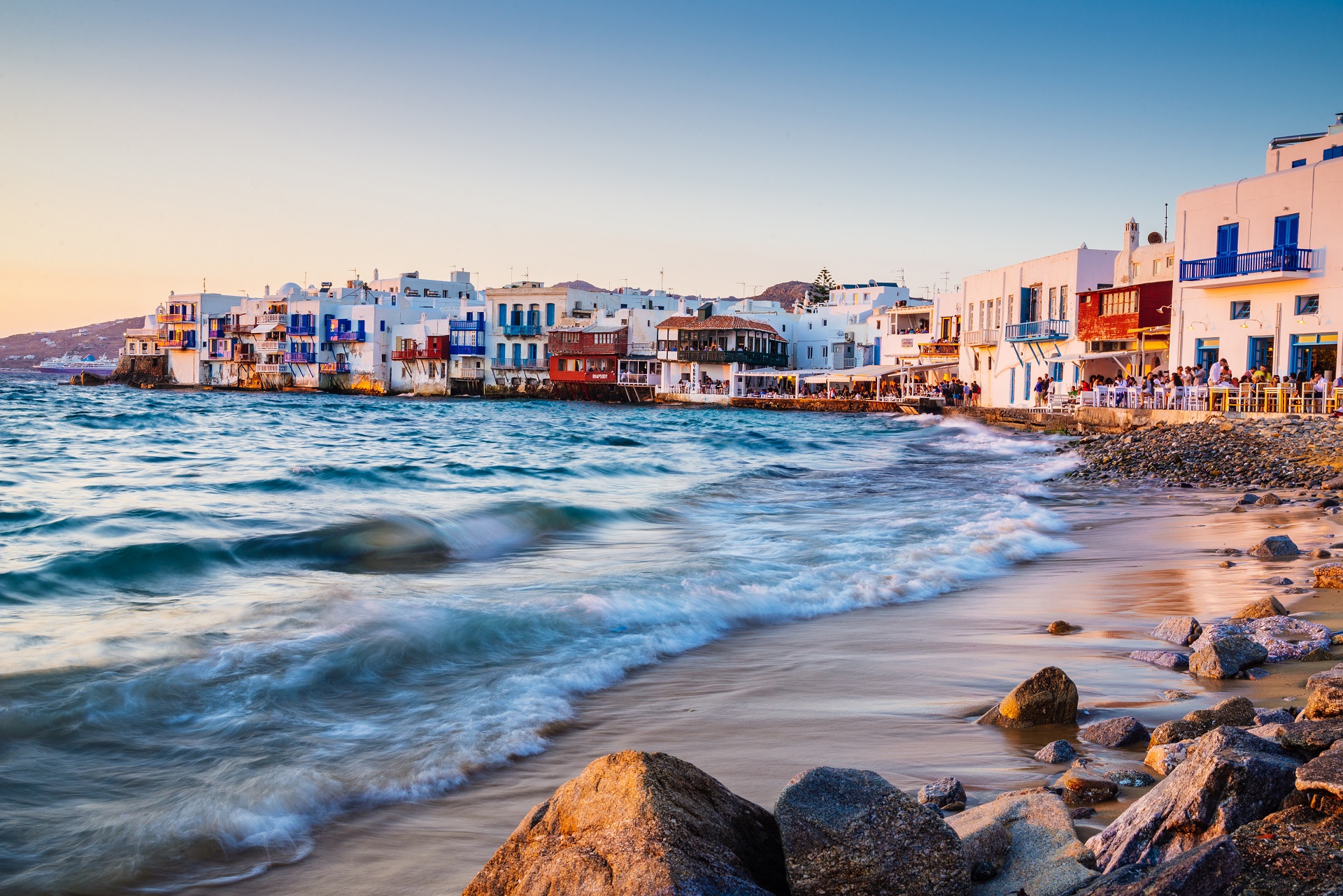 One of the most beautiful corners of the island is Alefkántra or "Little Venice," an 18th-century district, dominated by the island's grand captains' mansions with colorful balconies and stylish windows. With balconies perched over the sea, pictures of the famous Italian city spring to mind. Relax at any waterfront café and admire the view of the quaint windmills standing imposingly on the hillside above, set against a bright blue backdrop.
3. Work on your tan at Paraga or Elia Beach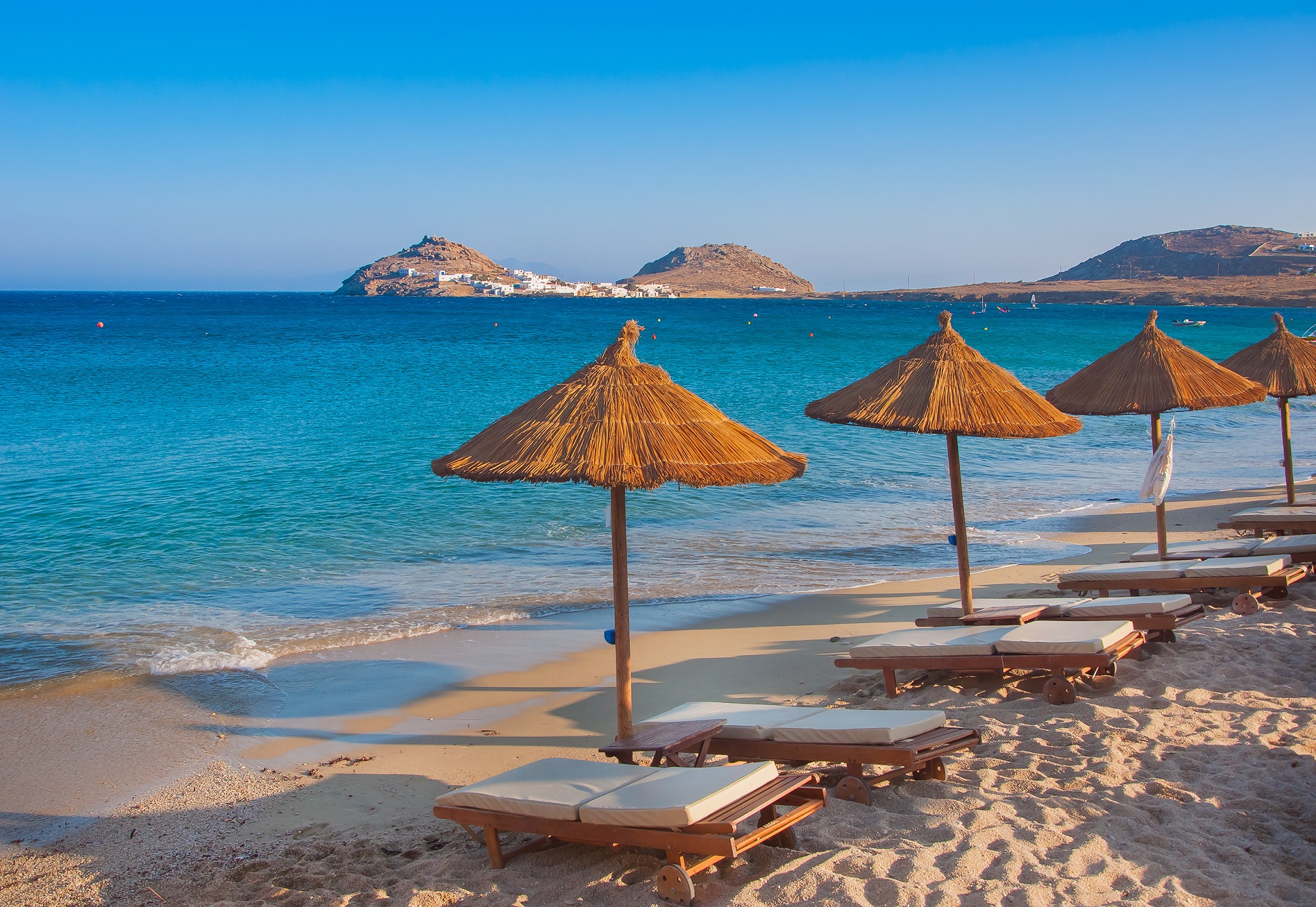 You'll be glowing after a few days lounging about on the glorious sands at Paraga or Elia Beaches. Soak up the sun and take a dip in the crystal clear waters of the Aegean Sea. Plus, it's the perfect photo opp to pretend you are walking on water.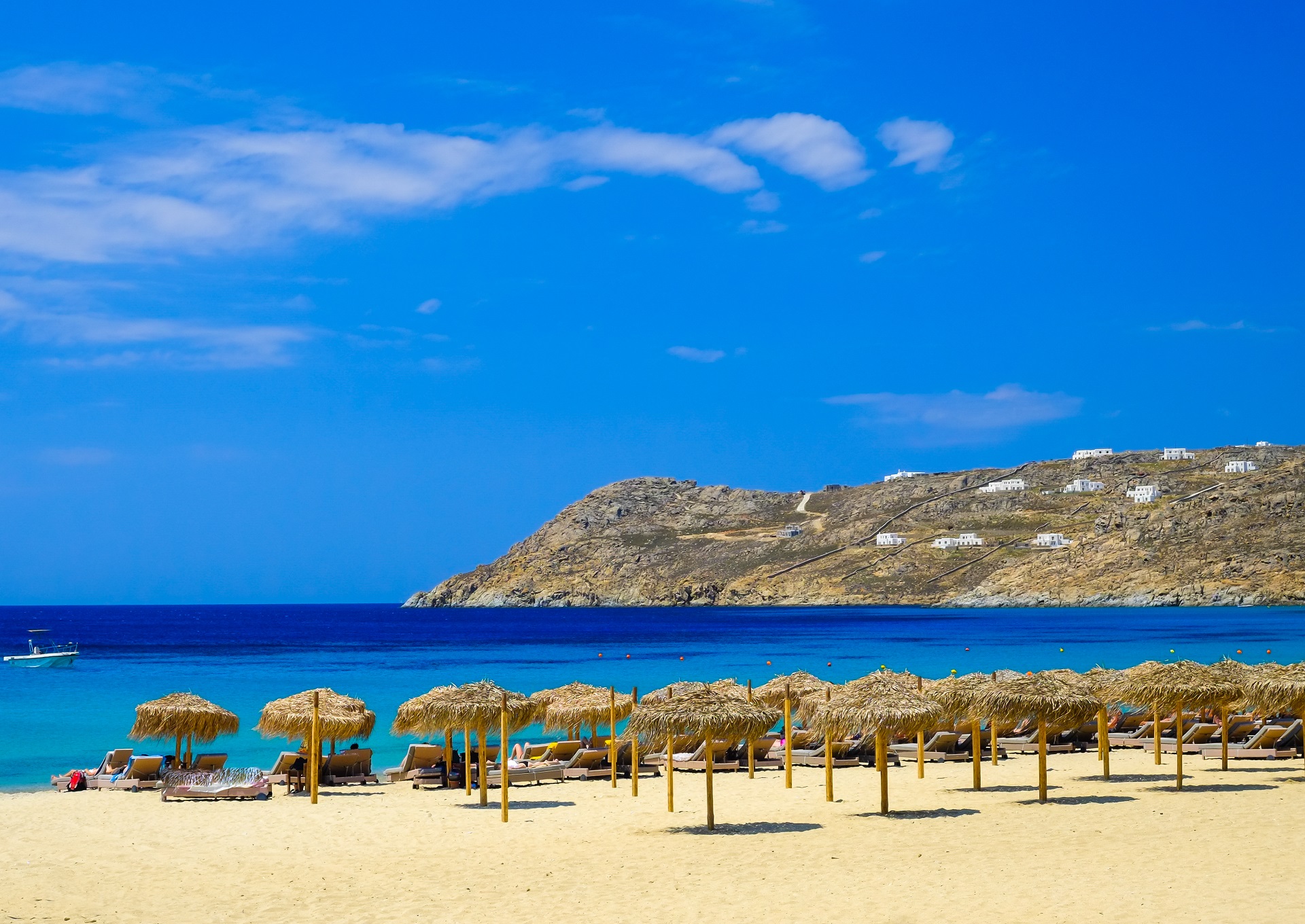 4. Trek to the Armenistis Lighthouse
If you're up for a hike to see some spectacular scenery, then put your walking shoes on for this one. The roads for the drive up are a little unsteady and rough, but that's part of the adventure. The charm of the lighthouse with the bright blue sky behind it and endless sea views are worth the journey.
5. Visit the archaeological site of Delos
This well-kept ruin is known as the birthplace of Apollo, god of music and truth and his twin sister Artemis, goddess of the hunt. It was also the first capital of the Athenian Alliance, during its warfare with Sparta. In summer, arrive early for tours around the site and to see the lion statues of Mykonos.
6. The Windmills (Kato Myli)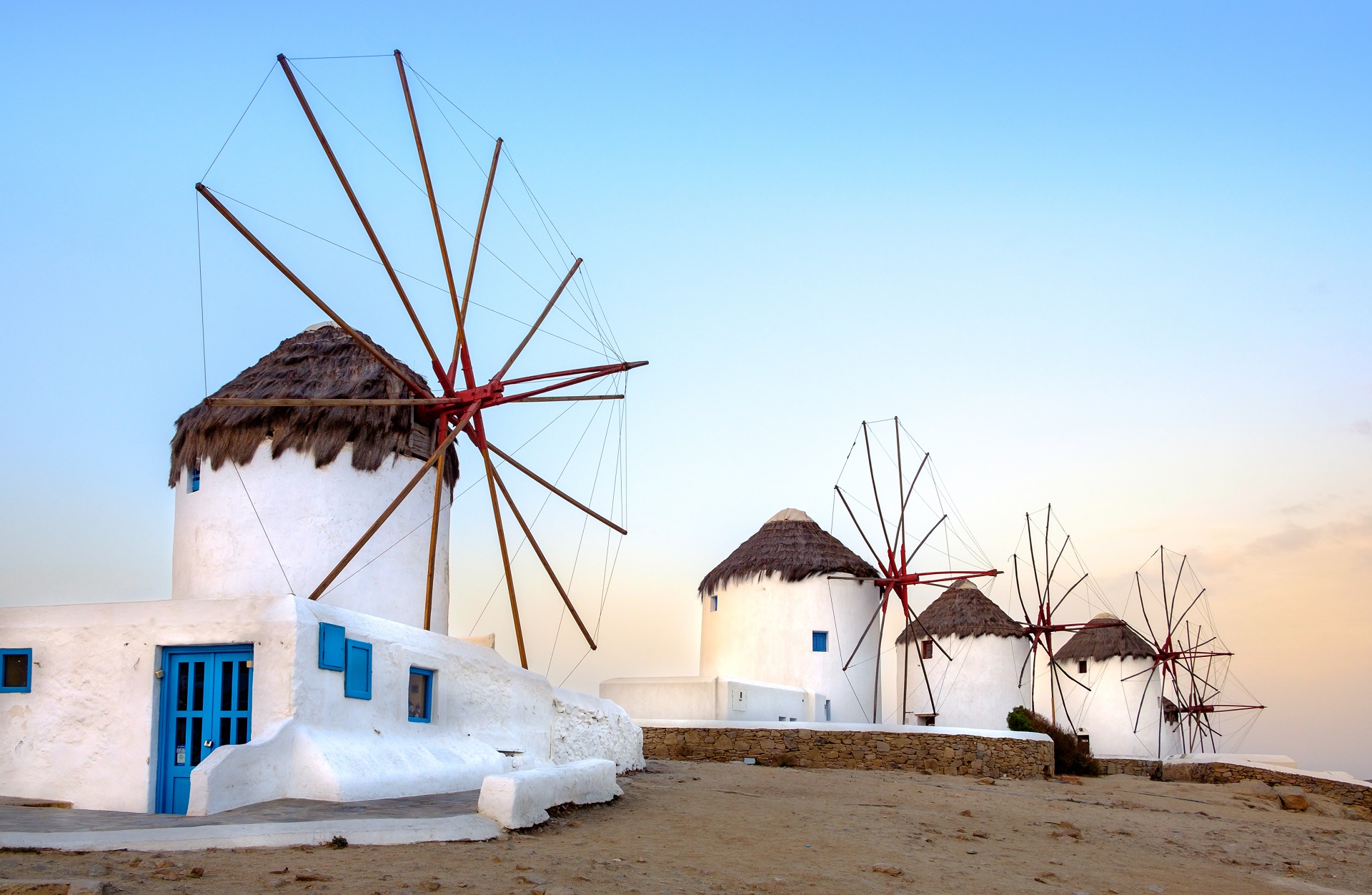 The Mykonos windmills are probably the island's most iconic feature. Built in the 16th century, the mills, stand today as one of the most photographed sites of the island, overlooking Little Venice.
7. Enjoy the sea and watersports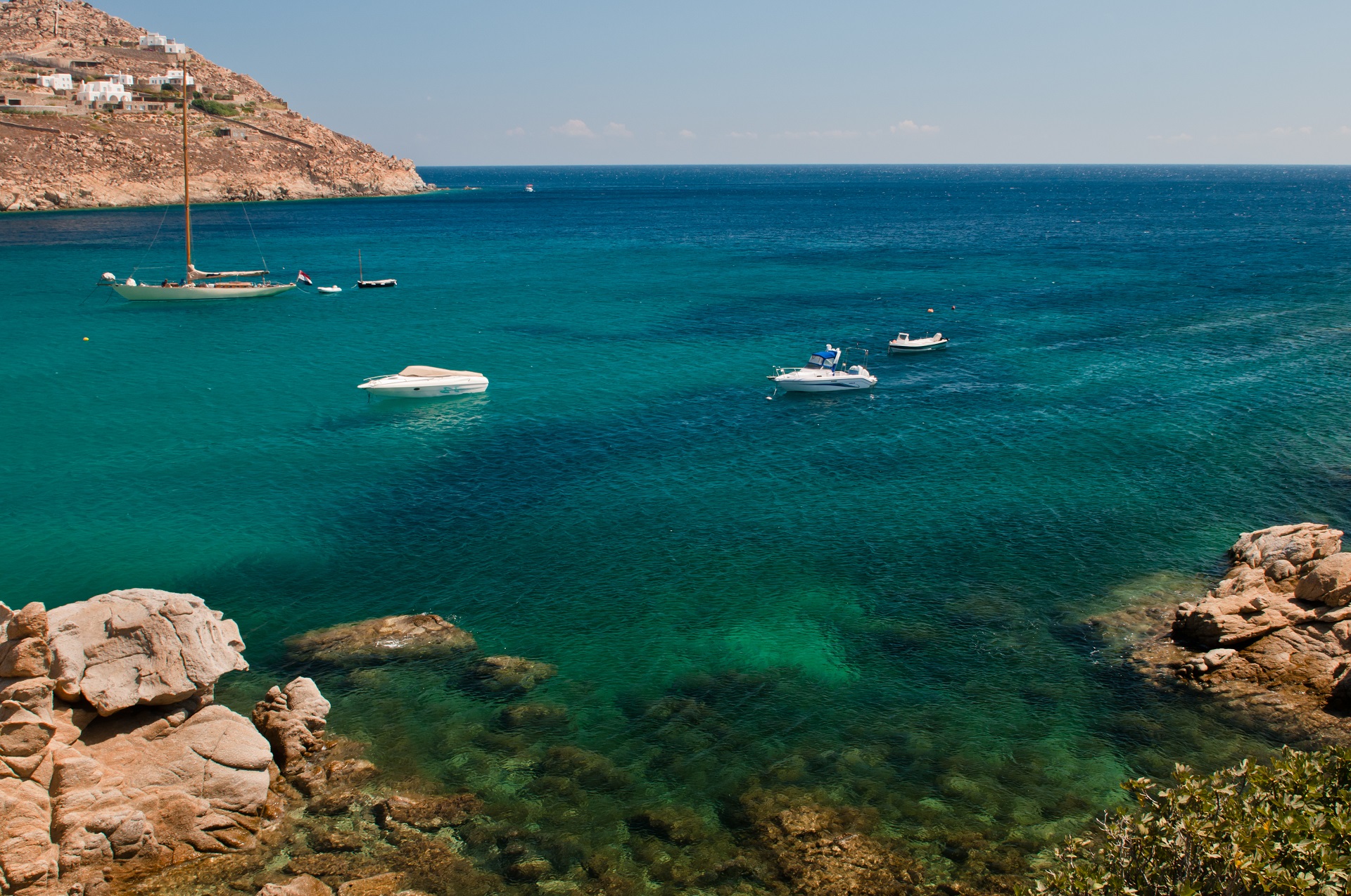 The island is a paradise for water sports enthusiasts! It is only natural that the "Island of the Winds" should attract surfers and sailors from all over the world! There is an excellent choice of beaches for windsurfing; however, the most secluded ones are considered to be the best. Choose from Kórfos, Fteliá, Meyáli Ámmos and Kalafátis, where surfing lessons are also available. Play tennis or mini golf at Ayios Stéfanos, beach volleyball at Ayia Anna or try sea parachuting or jet skiing at Eliá or Kalafátis. Diving fans can also do a little exciting exploration of the underwater magic of Mykonos. September is thought to be the best month for diving, as the water is warm and visibility is good down on the seabed.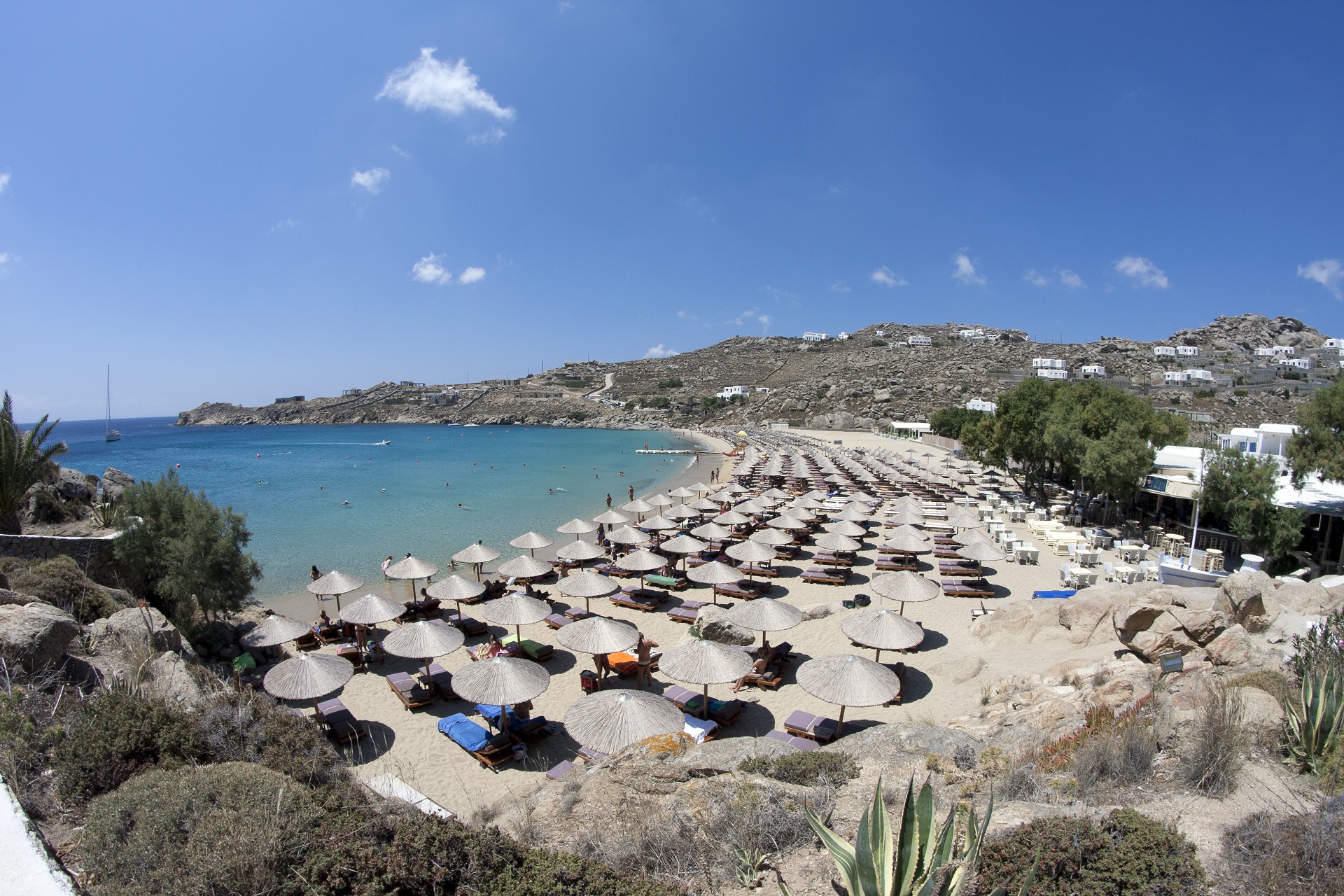 8. Taste the traditional Cycladic cuisine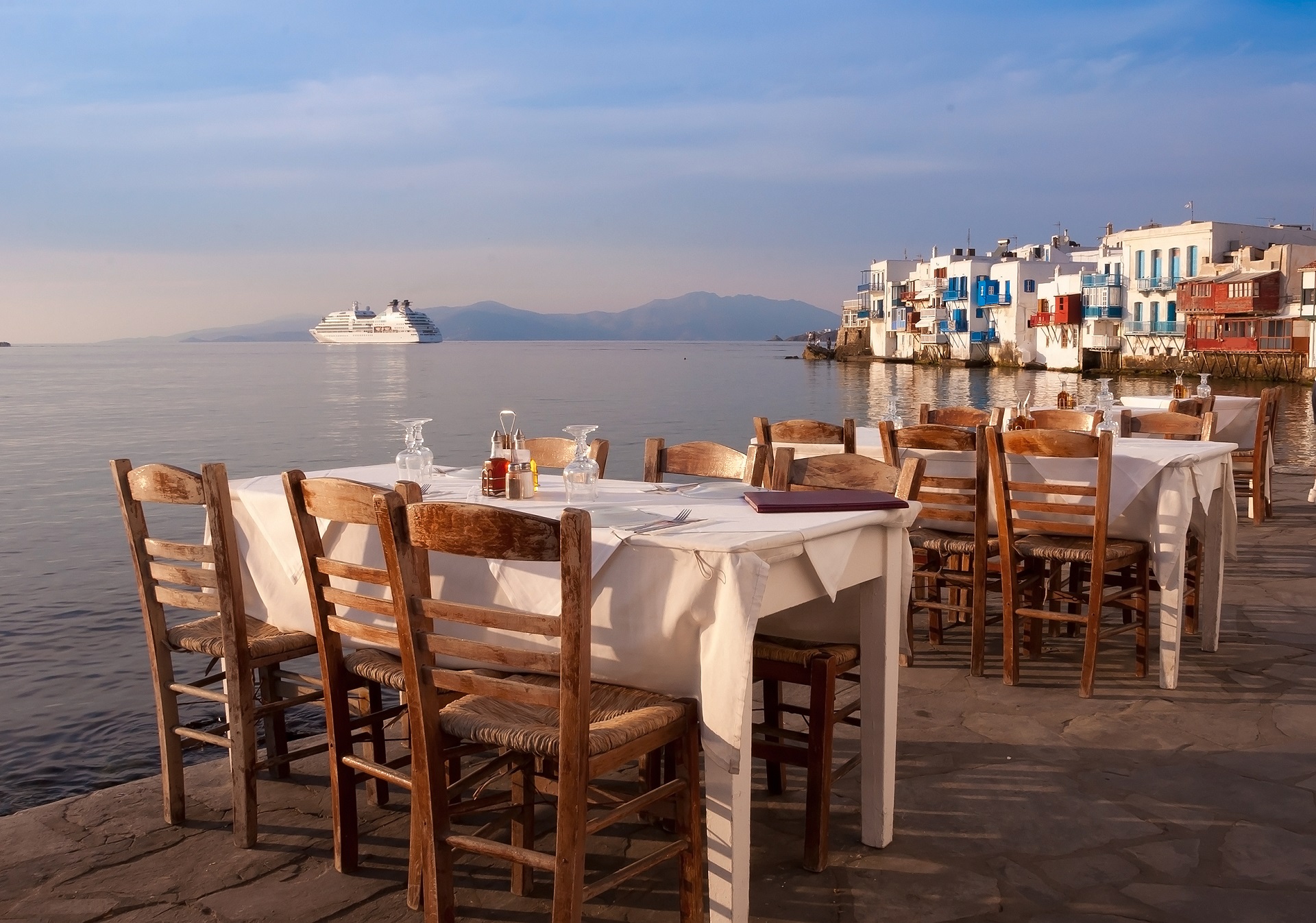 Don't miss the opportunity to treat yourself to some local Aegean specialties! Pepper flavored kopanistí, a soft cheese seasoned with pepper, is the island's gastronomic trademark. Try it as a topping on a round rusk spread with grated tomato, a favorite local mezés (appetizer). Meat eaters can sample "loúzes" (cooked pork fillet with spices) and tasty local sausages sprinkled with pepper, and local oregano that has been caressed by the sun and dried in the north wind. To finish off your meal, you can sample two excellent local pastries, "amigdalotá" (small round cakes with ground almond, rosewater and caster sugar) and honey pie.
9. Take a selfie with a… pelican!
While you're out strolling, don't be surprised if you come across the official mascot of Mykonos, which is nothing other than a… pelican! Pétros the Pelican was found by a fisherman after a storm in 1954, and eventually became the locals' companion. When he died, the grief for his loss was so profound that a replacement was soon found. In honor of Pétros, the locals have established a long tradition of pelicans wandering around the waterfront as an essential part of everyday life. So, whatever you do, don't forget to take a picture with the successor of the famous pelican Pétros!
10. Party like you mean it!
There's no shortage of nightlife in Mykonos, so make sure you stack up your stamina!. After a full day of exploring the island, head out to one of the bars or nightclubs, like Paradise or Super Paradise Club. Pace yourself with the drinks, enjoy every moment, and get ready to watch the sunrise after an awesome night…