Pilio (or Pelion) … The legendary mountain that is, according to Greek mythology, the summer residence of the Olympian Gods and the land of the Centaurs. The evergreen mountain of Pilio is unanimously considered to be one of the most beautiful parts of Greece.
Picturesque villages with unique architecture are set on mountain slopes or hidden in green valleys. Steep trails and roads that end up in beautiful sandy beaches with crystal clear waters or snow filled vistas of the Aegean. Pilio is indeed an ideal destination for all four seasons!
In Greek mythology, Mount Pelion took its name from the mythical king Peleus, father of Achilles. It was home to Chiron the Centaur, tutor of many ancient Greek heroes, such as Jason, Achilles, Theseus, and the legendary Hercules.
It was here, near Chiron's cave, that the marriage of Thetis and Peleus took place. The uninvited goddess Eris was seeking revenge for being kept on the outside and brought a golden apple with the inscription "To the Fairest." This caused strife between goddesses Hera, Aphrodite and Athena, ultimately resulting in the Trojan War!
Things to do and see in Pilio
Visiting Pilio is an exhilarating experience all year round. Tour its picturesque villages in mid-winter when everything is covered in snow. Or maybe in spring, when colorful wildflowers cover its slopes, which are full of fir, chestnut, oak, and beech trees.
Portaria is perhaps the most cosmopolitan village in Pilio, mainly due to its proximity to Volos. It's quite popular as a travel destination offering plenty of options to both to a skiing resort or the sea. Luxurious hotels, traditional hostels, rooms to let, restaurants and tavernas, coffee shops, bars, and souvenir shops will cover your every taste and need.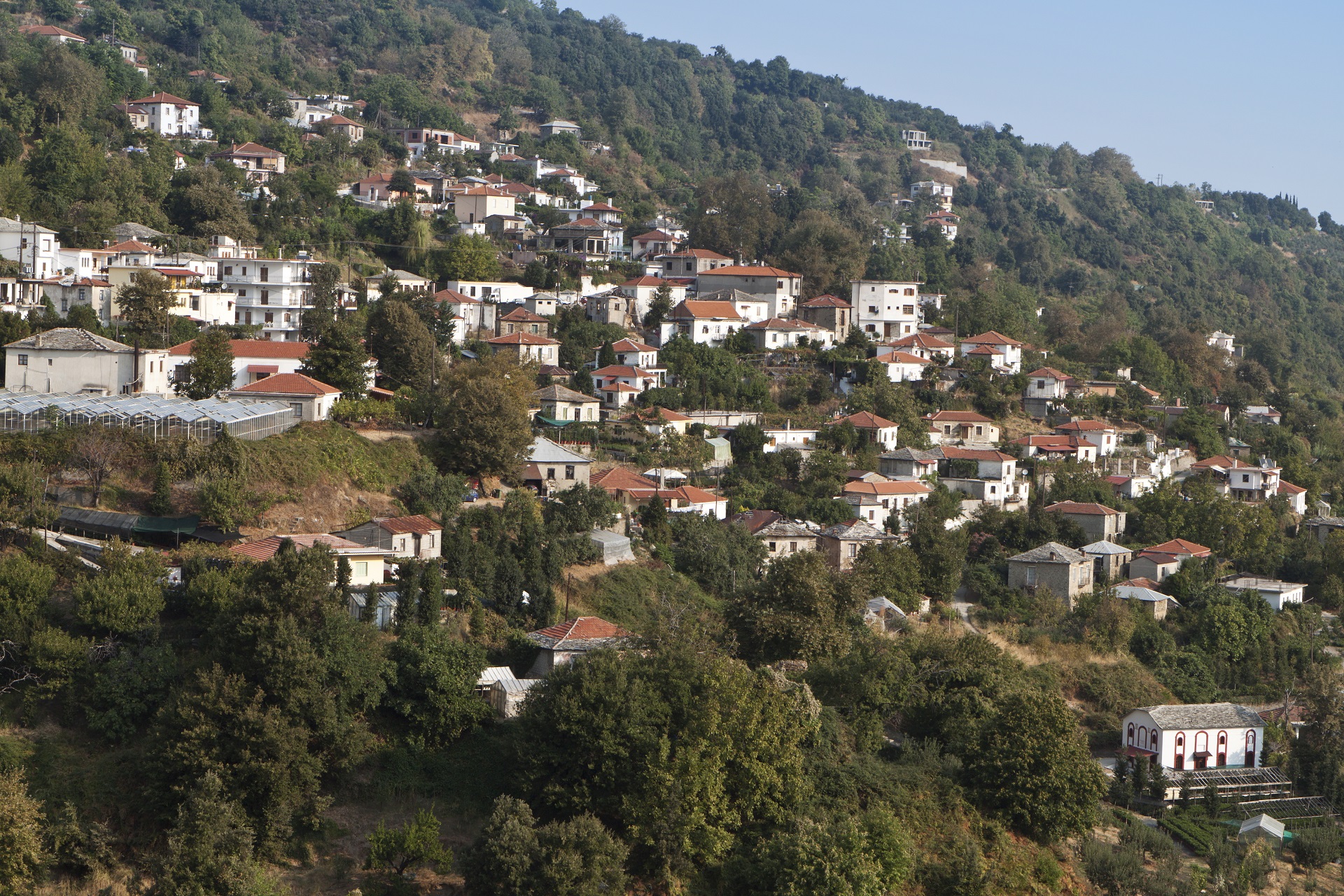 Zagora is the biggest village on the eastern side, boasting a great view to the Aegean Sea. A densely-populated community, Zagora revolves around the central square of Ag. Georgios that features a small church, famous for its altarpiece. Zagora is most famous for its world famous apple orchards and the agricultural cooperative that sends them around the globe.
Tsagarada is a low vibe, sparsely populated village located within an incredible forest. You can explore this wild and verdant natural wonder in a dozen different ways following the village's iconic stone-paved streets. In spring, the damsons and apple trees are in full bloom, and the flowers will leave you with the sweetest of smells.
Milies is the starting point of the legendary steam train of Pilio, the so-called "Mountzouris" (meaning smudgy). This cozy and idyllic village is the starting point of many walking trails and tracks of unparalleled natural beauty. During winter, when the train stops operating, you can walk along its rail track and admire the iron bridge. It was constructed by Evaristo de Chirico, father of the surrealist painter Giorgio de Chirico. Or, you could take the path heading towards Vyzitsa and enjoy panoramic vistas of the Pagasetic Gulf.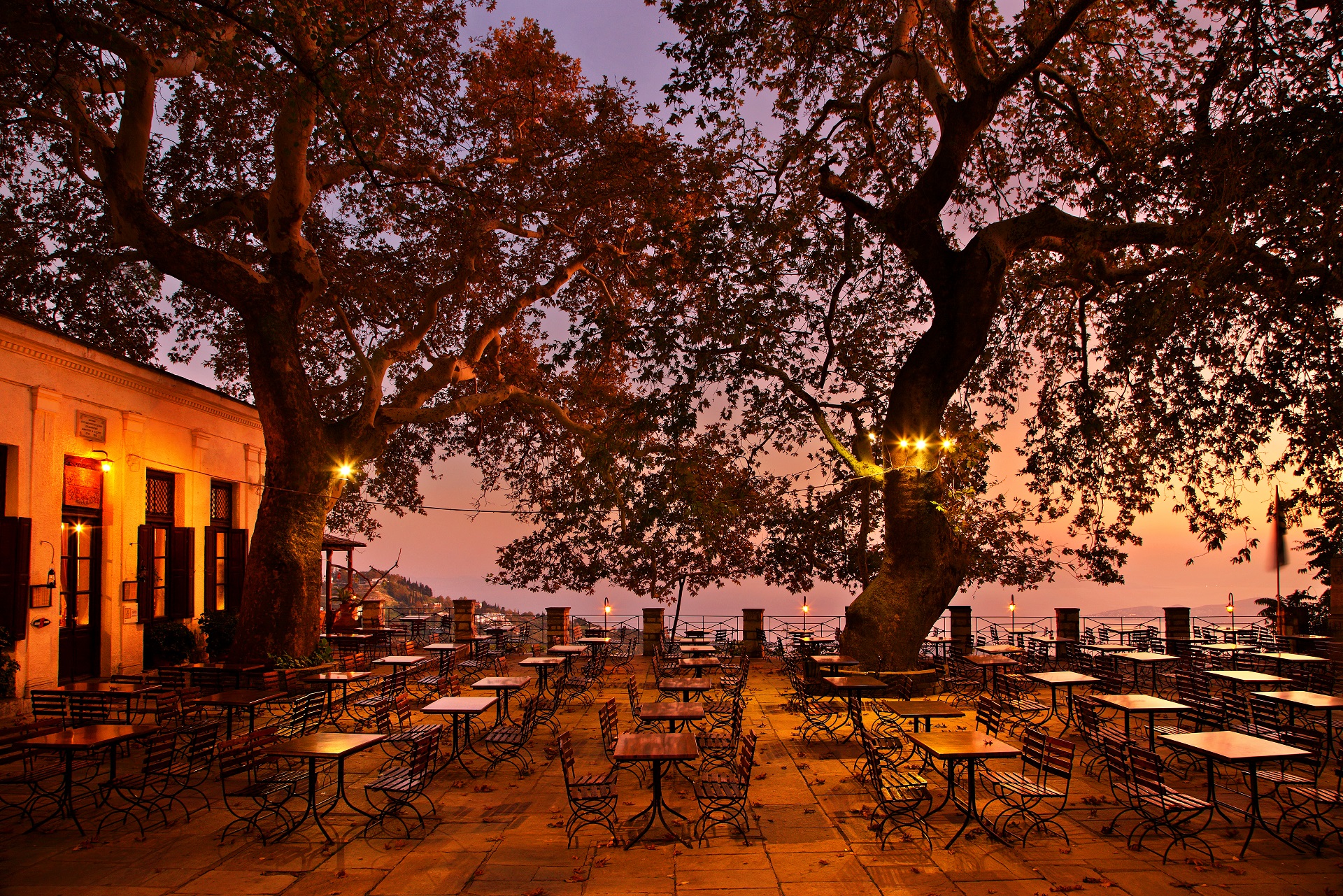 Makrinitsa is the village known most for its panoramic views to Volos and the Pagasetic Gulf. It has retained Pilio's traditional architecture. You can admire its renovated lordly mansions when walking its romantic stone-paved alleys. Discover its elaborate fountains, beneath super centenarian plane trees. All those beauties make Makrinitsa a breathtaking stop.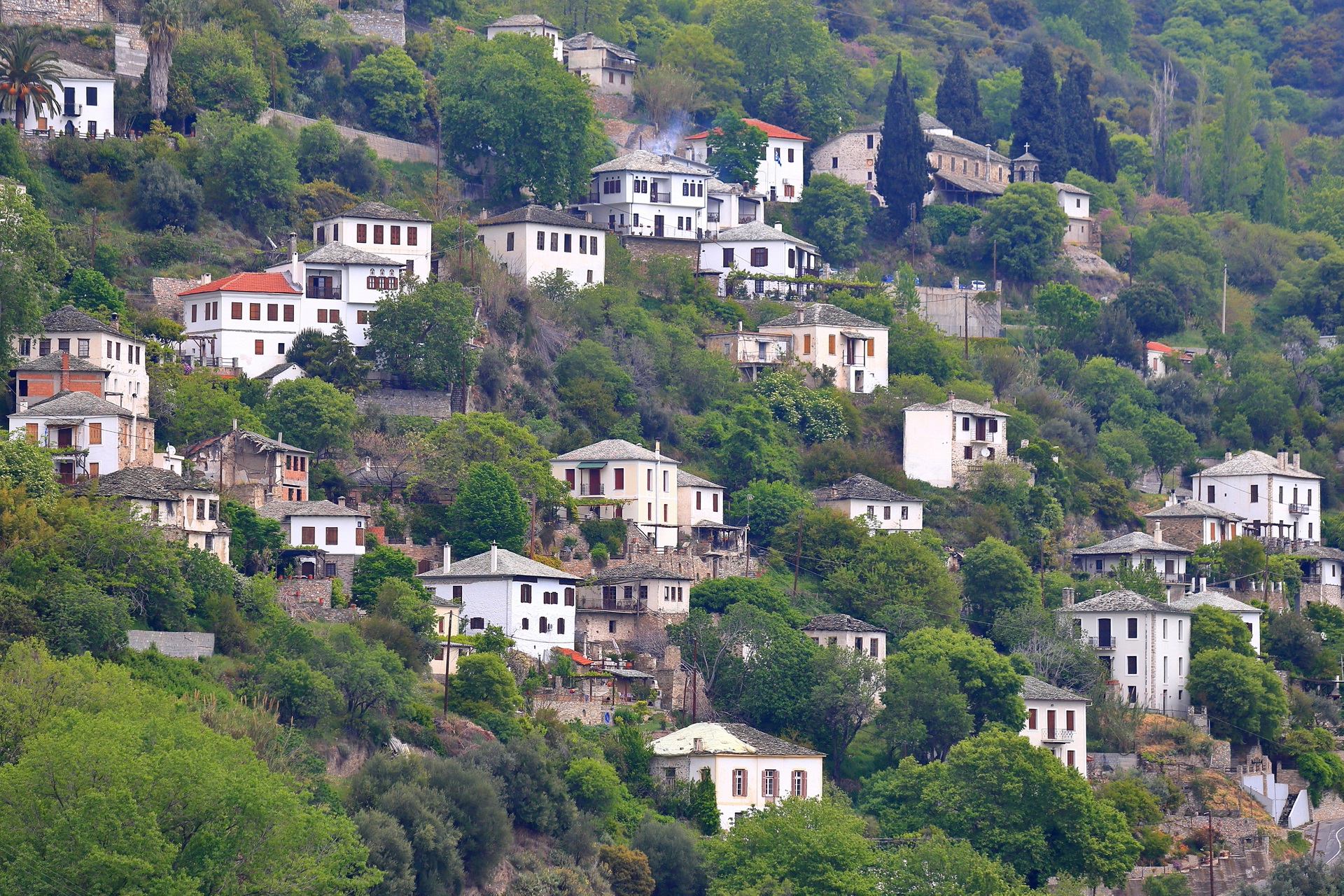 There are also many interesting art cafes and galleries revealing a somewhat localized artistic notion.
Pinakates, is a small village almost untouched by man, on the southern slopes of Pilio, looks like a little-hidden secret. People hardly knew of this magnificent place up until 1999. Its majestic nature, its serenity, its small central square sheltered under a big plane tree combined with its authentic scenery will make you think you're in heaven.
2. Discover its fantastic beaches
The peninsula of Pilio hosts some of the most iconic beaches in Greece. Deep crystal waters, surrounded by steep green mountainsides, create some quite dramatic places for you to relax.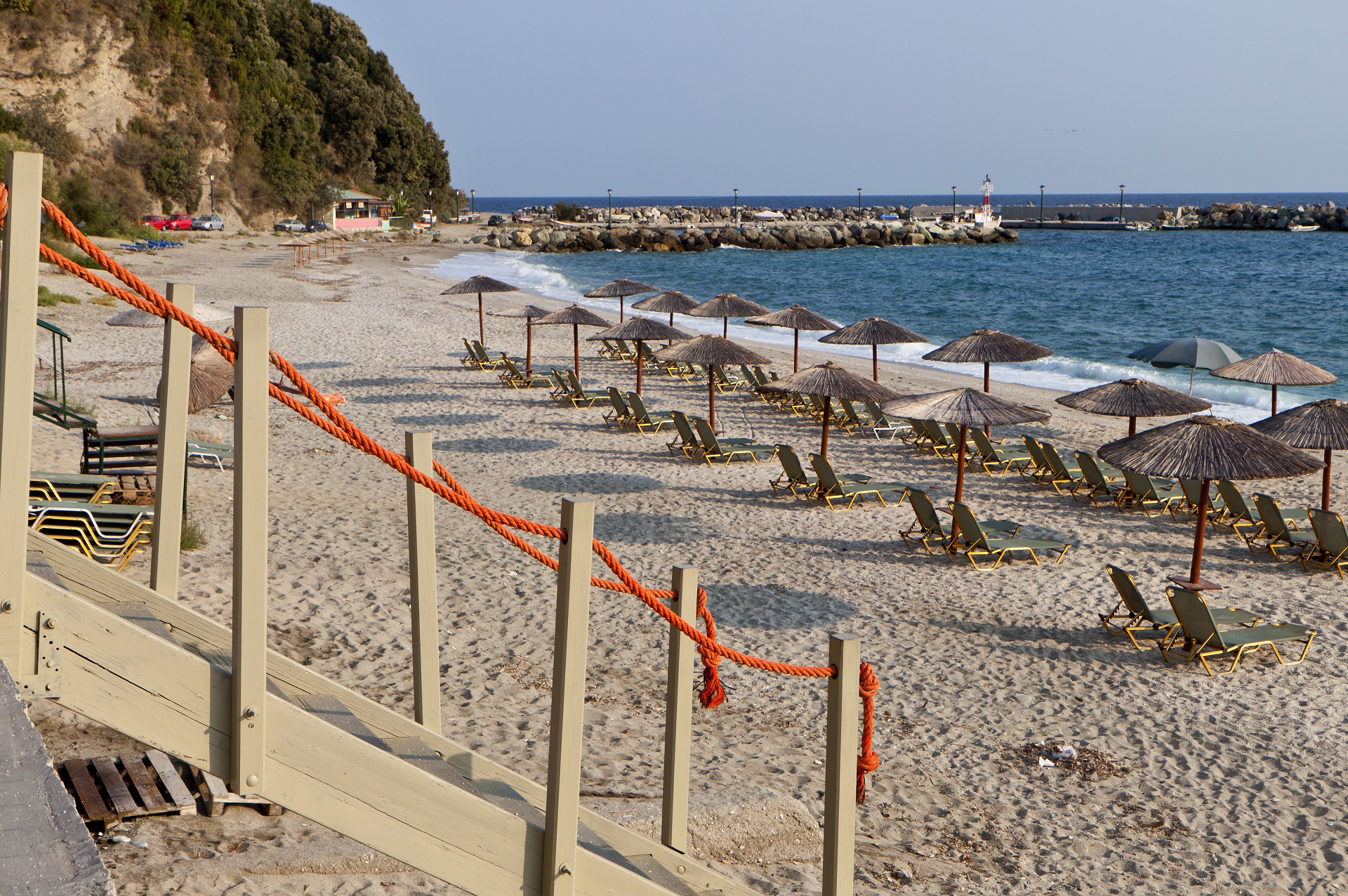 Agios Ioannis is a gorgeous sandy beach on the northern side of Pilio, in front of the likewise named village. Big trees and clear blue waters combine to form a dreamy landscape. It's unique beauty, and international publicity bring thousands of visitors to its camping and hotels every year.
Right next to it, you can also find the seemingly endless beach of Papa Nero. Enormous, featuring fine white sand and turquoise waters, this beach is a pure marvel.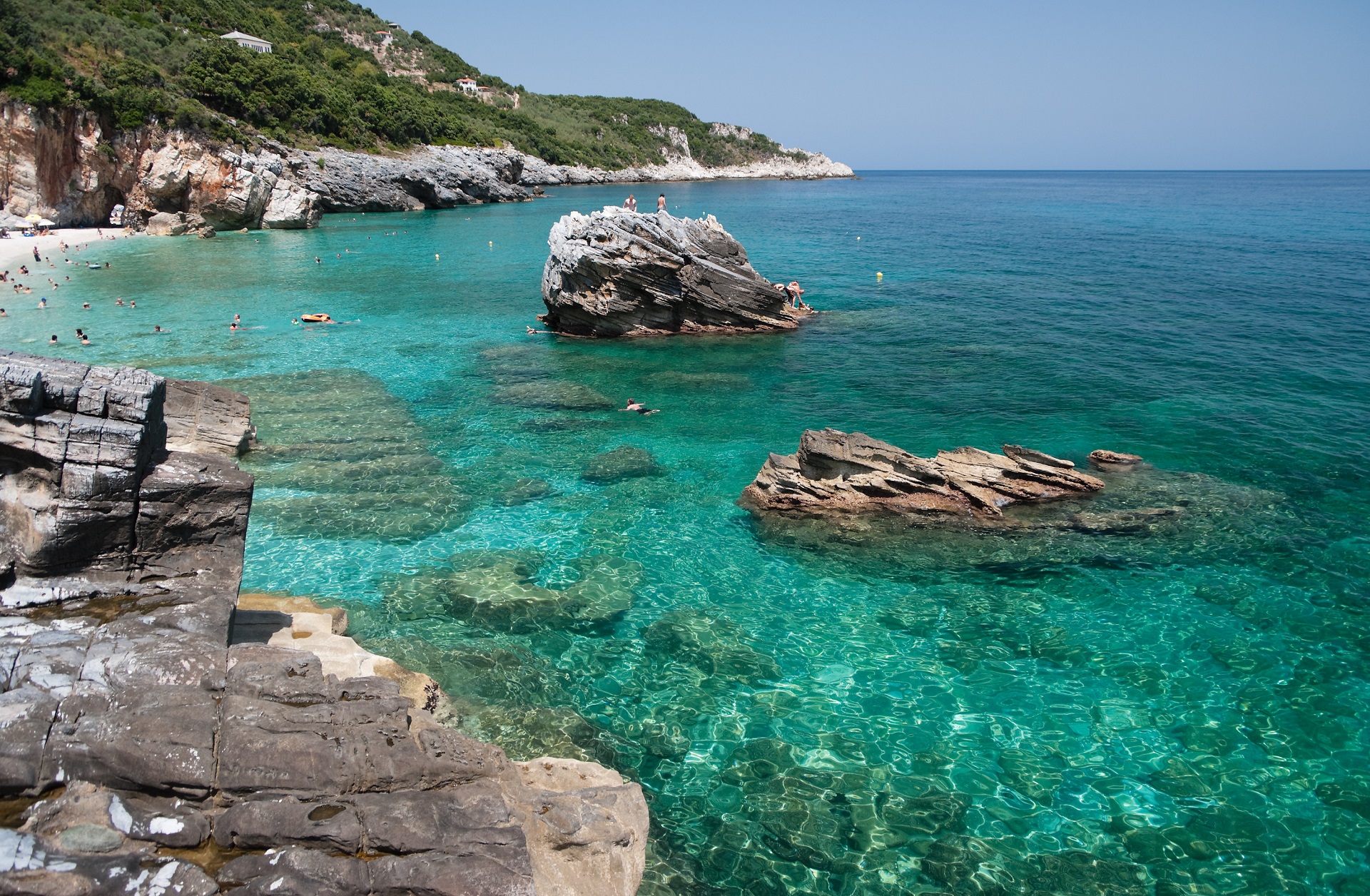 Milopotamos is a hidden white pebbled beach, with an exotic landscape of unique beauty. It is divided by rocky arches into two sections with a snaky path leading from one part to another. The overshadowing pine forest complements the whole fantastic scenery.
Horefto is Zagora's port village and its old trade and maritime center. It features one of the largest (more than 2 km) and most beautiful sandy beaches of eastern Pilio. This superb white sand beach, with deep blue waters, is entirely organized and recommended for a family day.
Near the town of Argalasti, in southern Pilio, lies the beach of Potistika. It is a natural paradise of magnificent vast sandy beaches, with clear blue waters, using the green of the mountain as a backdrop. Rocky blocks decorate the landscape, attaching a natural and savage atmosphere to the site.
Take particular notice of the winds before visiting any of the beaches in Pilio, as it can ruin your day. If the staggering beaches facing the Aegean are wing-buffeted, you can always opt for the calmer beaches. Head inside the Pagasetic Gulf, and choose coastal villages like Afissos or Kala Nera.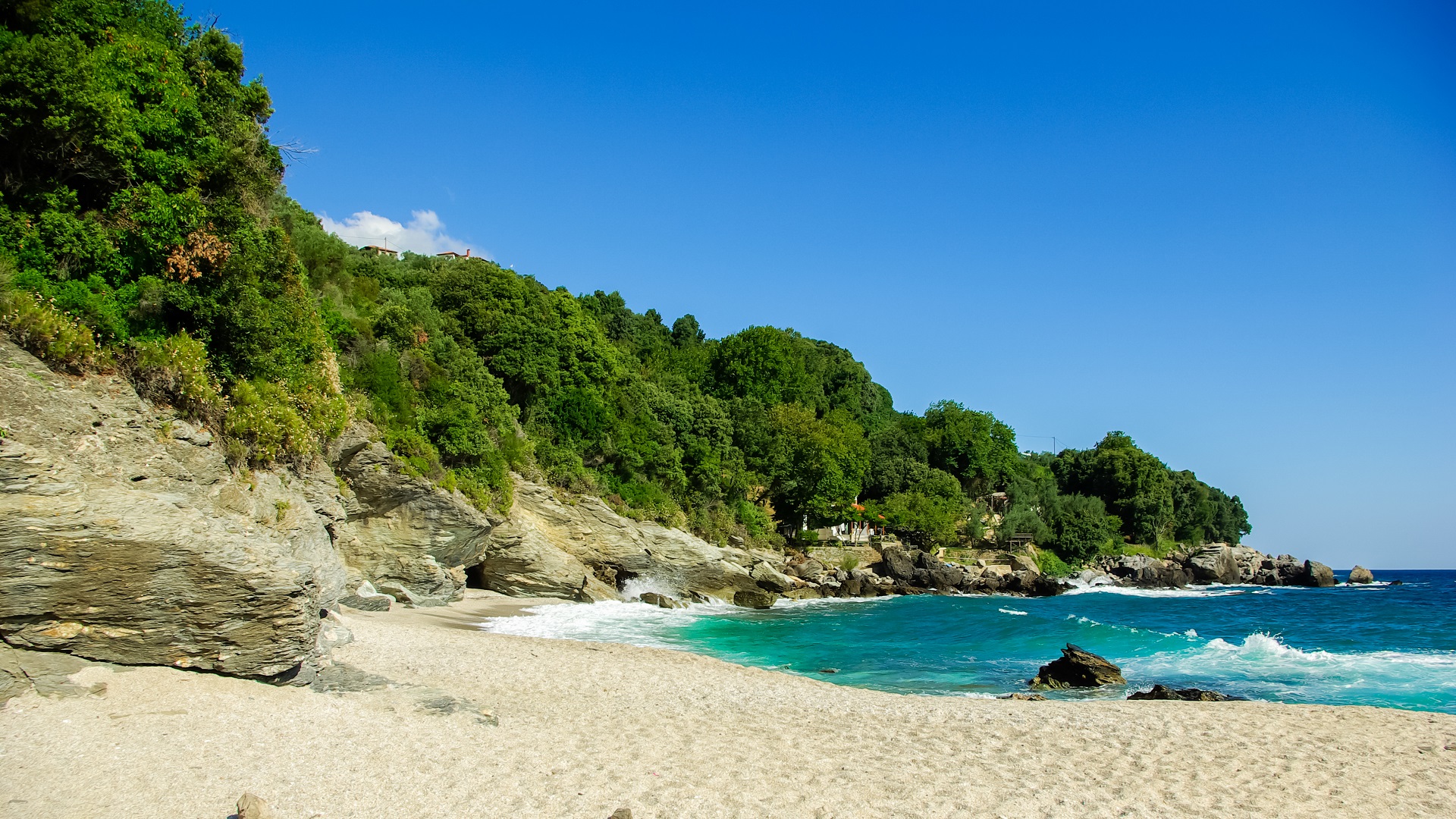 3. Hike, climb, ride, ski!
Numerous soft slopes and easily accessed peaks make Pilio a popular destination for hiking lovers and weekend mountain climbers. Visit one of the two mountain shelters, Agriolefkes or Agios Georgios of Zagora, to rest your weary knees from hiking or climbing. In Agriolefkes, near Hania, you will also find a neat and organized (albeit a bit small) skiing resort for winter enthusiasts. Whereas the abundance of mountain routes and trails make Pilio ideal for mountain biking and horseback riding.
4. Ride the steam train (Mountzouris)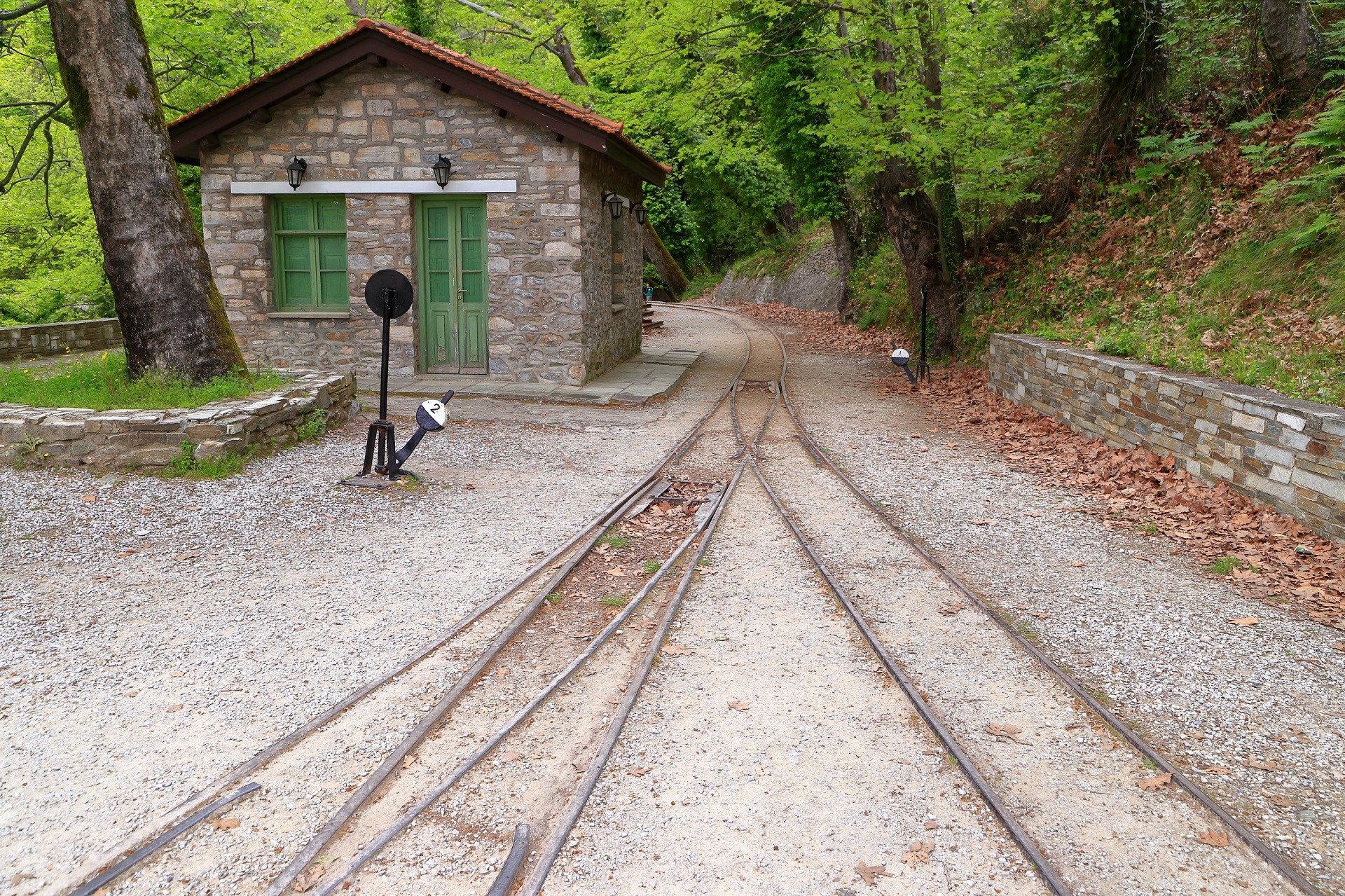 This old train that used to connect Volos and Milies is literally running on the tracks of history. Its construction began in 1892 and was completed around 1903. The chief engineer of the project was Evaristo De Chirico, father of the acclaimed painter and sculptor Giorgio De Chirico.
This little steam train now crosses the mythical routes of the Centaurs and the Olympian Gods as, according to Greek mythology, Pilio was their summer habitat.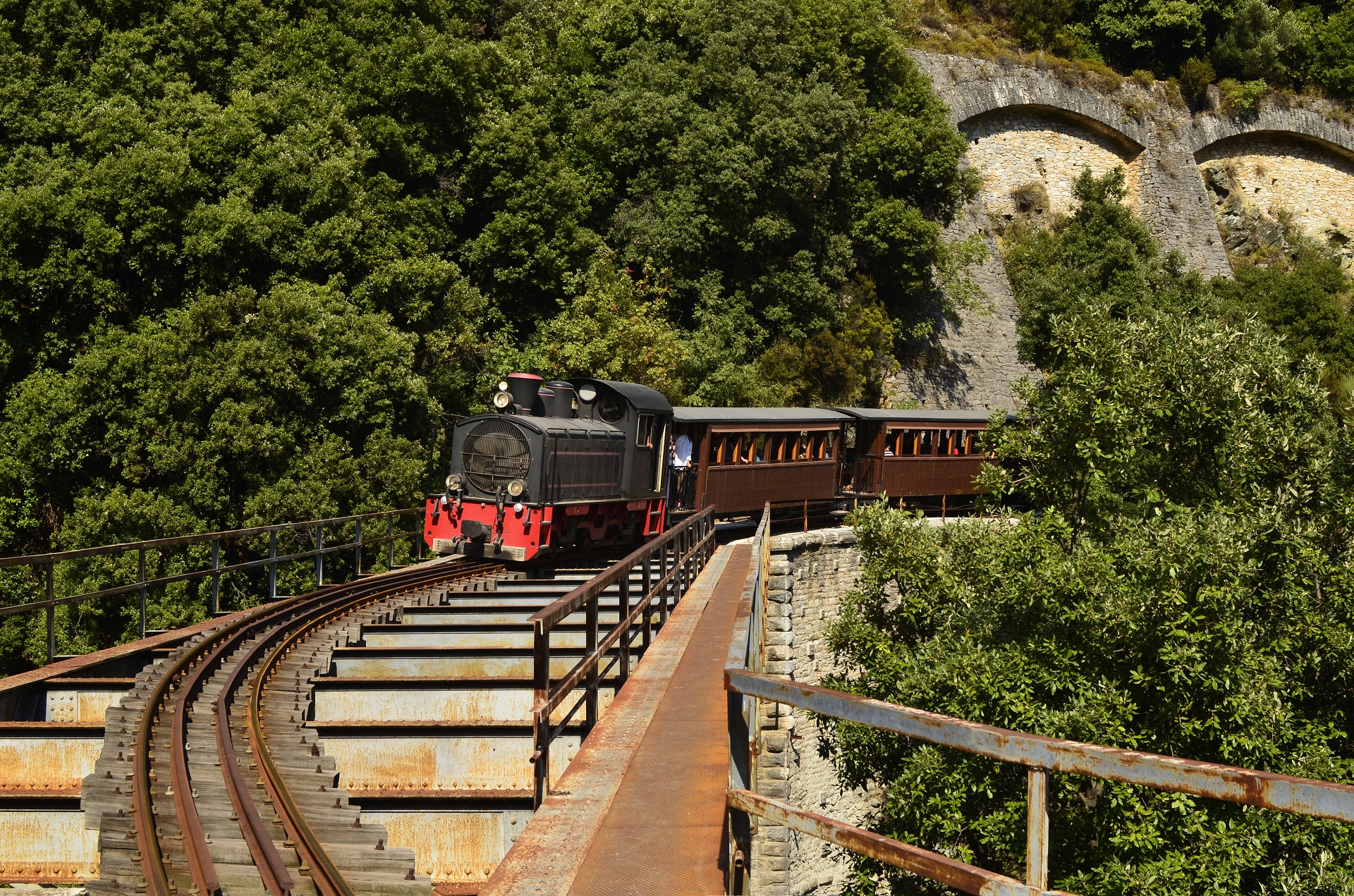 The train operates typically from spring to autumn. During this period you can get aboard for a cyclical trip in the mountainous part of the line, from Ano Lehonia to Milies, the only segment currently in operation. The running time is 1h 30m of landscape excellence, and it includes a 15m stop at the quaint station of Ano Gatzea, where coffee, local "tsipouro" and refreshments are available.
The area of Pilio benefits from a rich natural bounty. The mountain is most famous for its crisp red apples, but it also produces pears, quince, chestnuts, and delicious wild mushrooms. Many of these are available as confitures or spoon sweets and when picking them up, don't forget to add a few jars of mountain honey to your basket as well.
Pilio's local cuisine is based on rustic fare such as sausage, game and wild boar. Specifically, the local dish of spetzofai (a sausage, pepper and tomato dish), was the kind of food meant to feed farmers and workers.
Humble yet delicious, the region's food has developed in interesting ways, especially now that the younger generation has taken over the culinary helm.
Best of wishes for a wonderful stay at Pilio, the Mountain of the Centaurs!